5% of Your Bill at Whole Foods on Thursday Goes to Star Inc to Help Adults with Disabilities
October 17 @ 8:00 am

-

10:00 pm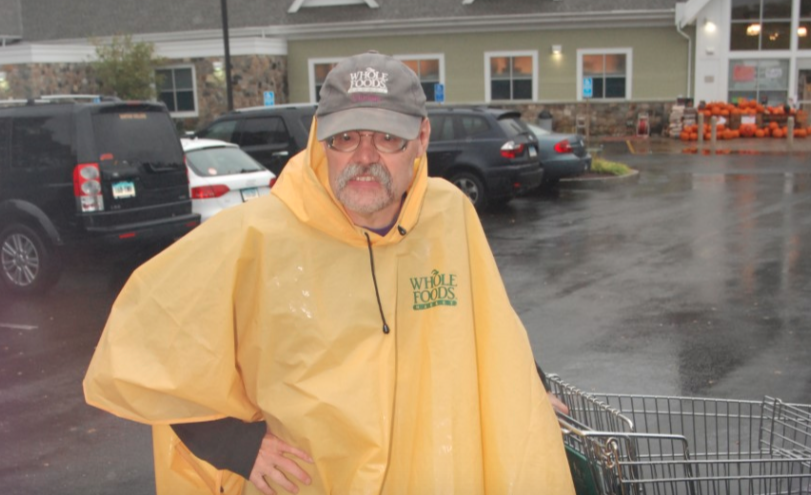 Star, Inc. Lighting the Way announced that it will receive 5% of net sales from six Whole Foods Market locations in Fairfield County on Thursday, Oct. 17 as part of the company's annual Community Giving Days.
Funds raised will help support a series of instructional classes and activities to promote healthy eating and lifestyle, food preparation, cooking and nutritional classes for adults with intellectual and developmental disabilities in Fairfield County served by Star.
The October Community Giving Day initiative is Food and Wellness, focusing on organizations, partnerships, projects and events that leverage food as a preventative, nourishing and restorative health and wellness resource.
More than 500 Whole Foods Market locations will participate in the Community Giving Day by donating to organizations, projects and programs that support the mission of strengthening communities through food.
"We are very excited about this special day on Oct. 17," Star's director of philanthropy, Peter Saverine, said.
"Star is grateful to have Whole Foods as a community partner and generous friend of people with disabilities. Whole Foods Market has generously sponsored our Walk, Run & Roll at Sherwood Island State Park and has employed several STAR participants at both Westport and Darien locations," he said.
"We cannot thank them enough for their continued support and encourage our staff and the many clients and their families that we serve to share our gratitude with the Whole Foods staff whenever they shop there during the year."
See also:
Guests who shop at Whole Foods Market in Westport, Darien, Greenwich, Fairfield, Danbury or Milford on Oct. 17 can stock up on grocery items knowing that their purchases will help support Star Inc., Lighting the Way. Star volunteers and personnel will be present at multiple locations on Oct. 17 with information about Star and its work to benefit individuals with developmental and intellectual disabilities and their families.
WHAT: Whole Foods Market Community Giving Day to benefit STAR, Inc. Lighting the Way…
WHEN: Thursday, Oct. 17, 8 a.m. to 10 p.m.
WHERE: Whole Foods Darien at 150 Ledge Road, Whole Foods Westport, Whole Foods Greenwich, Whole Foods Fairfield, Whole Foods Danbury, Whole Foods Milford
More About Star Inc, Lighting the Way
Star, Inc., Lighting the Way is a not–for-profit organization established in 1952 to serve individuals of all ages who have intellectual and developmental disabilities, as well as providing support services to their families. STAR creates opportunities for individuals to live full lives with independence, freedom of choice and personal growth by providing support, services and advocacy.
Headquartered in Norwalk, with offices at 111 Elm St., New Canaan; 15 Cross St., Norwalk; 120 East Ave., Norwalk and homes and supported apartments throughout Fairfield County, Star annually serves over 600 individuals from birth through their senior years.
They aim to inform and encourage the community to recognize and appreciate the value of all individuals. For more information about Star Inc., Lighting the Way visit www.starct.org
More About Whole Foods Market
For 39 years, Whole Foods Market has been the world's leading natural and organic foods retailer.
As the first national certified organic grocer, Whole Foods Market has more than 500 stores in the United States, Canada and United Kingdom.