Two of Darien's Representative Town Meeting districts had more candidates than there were seats in this year's election, resulting in the only election losses for anyone in town:
— These voting results are from the Connecticut secretary of the state's website.
See also:
In District 2, there were eight available seats and nine candidates. Richard Aponte lost.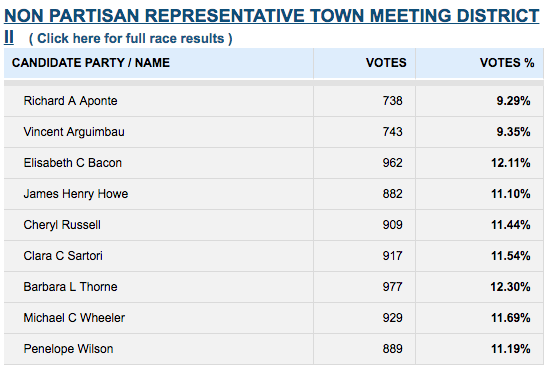 In District 5, there were nine available seats and 10 candidates. Frederick Hebert lost.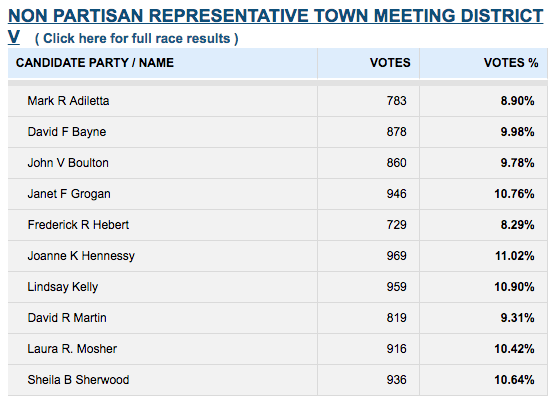 All other local races were uncontested, since the number of candidates equaled the number of available offices. (Some RTM districts didn't have enough people running to fill all the seats.) RTM candidates are not party-endorsed, as candidates at every other level of government are.
Other RTM Election Results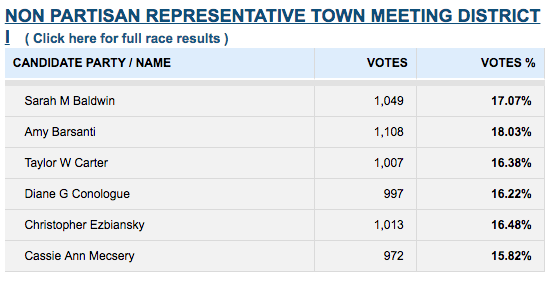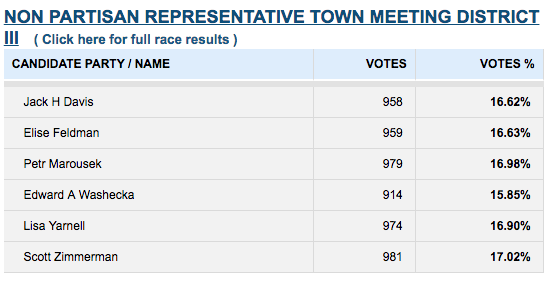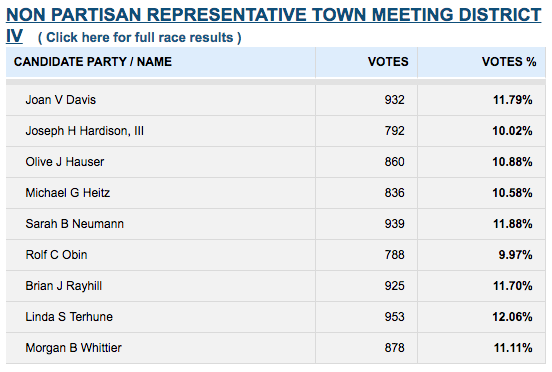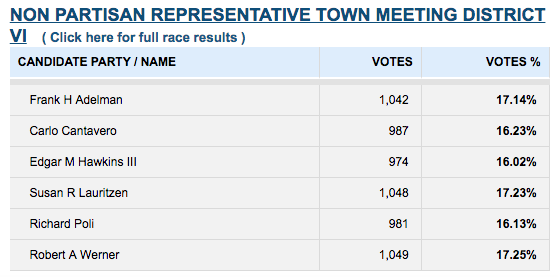 Results for Other Local Offices