Darien Rowayton Bank will host the artwork of local artist and writer Peter Saverine during the month of August in their Darien branch located at 1001 Post Road.
Peter will donate 20 percent of all sales to support the Darien Arts Center. In addition, a special collection of his original miniature paintings will be on sale at $20 each with $10 going to support Darien Arts Center.
A free wine and cheese reception will be held at the Darien location on Thursday, Aug. 18 from 4 to 6 p.m., and the public is invited to attend.
As a self-taught, "Sunday artist," Peter is excited to have a solo show in his hometown and he remarked, "I am humbled to be invited to share my most recent paintings at Darien Rowayton Bank and happy that the Darien Arts Center will be a partner in all sales proceeds. I hope people will enjoy my collection, Sessions by the Sea."
Peter also authored and self-published a children's picture book, Jenny's Pennies—A Nantucket Tradition, that has sold over 7,000 copies and is in its fourth printing. Autographed copies of his books will also be available during the show.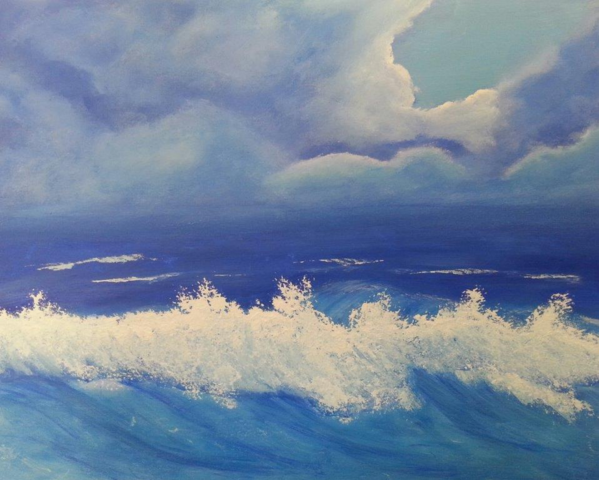 Peter was born and raised in Darien and has lived in Fairfield County for most of his life. A graduate of Amherst College with a bachelor's degree in political science, he held several buying and management positions at Lord and Taylor in New York, after which he returned to Fairfield County to pursue entrepreneurial sales and marketing pursuits.
Peter is the director of philanthropy at STAR, Inc., a non-profit organization serving our neighbors of all ages who have intellectual and developmental disabilities.
Editor's note: This article originally was published Aug. 3. The time stamp has been changed to put the link back on the home page.