Darien Library's "Pride Film Fest" will feature "The Bird Cage" at 6:30 p.m. on Monday, June 19, in the library's Community Room.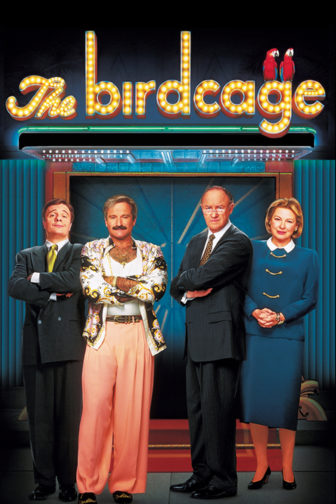 In this remake of the classic French farce "La Cage aux Folles," engaged couple Val Goldman (Dan Futterman) and Barbara Keeley (Calista Flockhart) shakily introduce their future in-laws.
Val's father, Armand (Robin Williams), a gay Miami drag club owner, pretends to be straight and attempts to hide his relationship with Albert (Nathan Lane), his life partner and the club's flamboyant star attraction, so as to please Barbara's father, controversial Republican Sen. Kevin Keeley (Gene Hackman).
This 1996 film features Robin Williams, Nathan Lane, Gene Hackman, Dianne Wiest, Dan Futterman; Rated PG-13; 117 minutes; Presented with Captions for the hearing impaired.
__________
— an announcement from Darien Library
__________
Official Website | IMDb | Rotten Tomatoes | Metacritic | Wikipedia