Eighty five students from Darien High School were inducted as new members of the National Honor Society in a ceremony held Tuesday Jan. 29 in the DHS Auditorium.
Members were selected by the chapter's Faculty Council for meeting high standards of scholarship, service, leadership, and character.
— an announcement from Darien High School
The newest members are:
Jack Armstrong, Alexa Barrett, Jackson Bell, Skyler Bennett, Emma Blenke, Nicholas Branca, Margaret Brooks, Thomas Brown, Charles Callery, Charlotte Campbell, Caitlin Chan, Emma Chase, Christopher Conte, Samuel Cragin, Eva Criscuolo,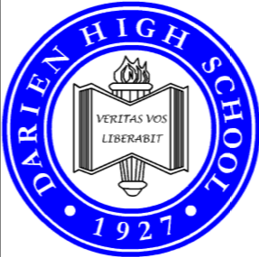 Matthew Daileader, Kieran Daly, Austin Dehmel,  Shriya Desai, Eilanna Dolan, Erin Edgar, Kimberley Ekern, Shannon Flaherty, Skylar Ford, Jacob Grimm, Alexander Gu,
Ethan Haas, Katherine Hackett, Grace Hand, Will Harmon, Cailin Henry, Jack Holly, Sean Huffert, Benjamin Huffman, Sarah Jaques, Lila Karl, Juliette Kiernan, Riya Krishnan,
Katherine Lane, Peter Lattimer, Hudson Lazzara, Jackson Leone, Amanda Loura, Thomas MacLehose, Kerry McDermott, Payton Miller, Maggie Moffatt, Ryan Mulliken,
Maya Nalawade, Nisha Nalawade, Caeleigh O'Connor, Catherine O'Connor, Taryn Pardo, Ashwini Patel, Samantha Pensiero, Julia Pfrommer, Kaitlyn Popson,
Nadejda Radoulov, Aleevelu Raparti, Jackson Roberson, Tyler Roland, Arushi Samal, Anika Satish,  Isabelle Seeman, Maxwell Sharp, Meghan Shaughnessy, John Slonieski, Calvin Smith, Isabelle Smith, Halle Spataro, Lillian Spengler, Henry Steinthal, Katherine Stevens, Megan Streeter, Lauren Sulger,
Sophia Talwalkar, Evan Tong, Perrin Trask, Emma Williams, Samuel Wilson, Cecilia Winegar, Nicholas Witkowski, Meghan Wood, Kai Zhou and Alexis Zitzmann.
Each year, the Darien High School chapter sponsors several service projects for the school and community, which in the last few years have included tutoring students, assisting during Open House and volunteering in the community.
The National Honor Society ranks as one of the oldest and most prestigious national organizations for high school students. Chapters exist in more than 15,000 high schools and, since 1921, millions of students have been selected for membership.