On July 25, 2022, while vacationing in Nova Scotia, Canada, Craig Lehne Knebel passed away unexpectedly due to a rare complication from a heart procedure he had the prior month.  He was doing what he loved the most, exploring beautiful places with his family.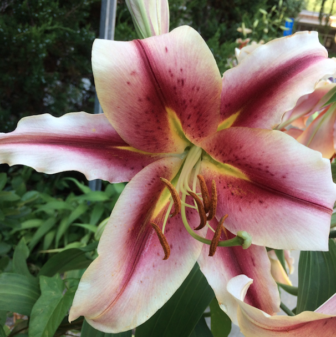 Craig was born in Bronxville, New York in 1960 to Jane Ann and George Knebel and grew up on Lookout Mountain, Tennessee. As a child he loved exploring the outdoors and playing sports, excelling in swimming.
His fondest childhood memories were at Camp Seagull in North Carolina, first as a camper then as a counselor, where he proudly achieved his U.S. Coast Guard License to operate small motorboats.
A driven and impressive student, Craig graduated high school from The Baylor School in Chattanooga, Tennessee, and went on to obtain his undergraduate degree at Duke University and then an MBA at The Wharton School.
He enjoyed a successful 25-year career on Wall Street as a trader, initially of foreign currencies then fixed income derivatives. However, he itched for a new adventure in his life.
His lifelong interests in learning and youth education prompted him to return to school to get a teaching certificate, plus a Master of Arts in teaching science education, and to become a middle school science teacher. Craig thrived on this new path, spending 11 years teaching at The Unquowa School in Fairfield, where he also served as co-chair of the Science Department and Upper School dean of faculty.
He inspired countless students to explore and better understand the world and even led several international trips with his students.
While attending Wharton, he met the love of his life and future wife, Jennifer Adams, on a ski trip in Jackson Hole, Wyoming. They quickly discovered that they shared many things, from living in the same apartment building back in Philadelphia to pursuing careers in finance, all while taking opportunities to travel the world and enjoy the beautiful things life has to offer.
Craig was blessed with and is survived by his four children: Emily, Laura, Nicholas, and Bradley. He raised his children to view the world as he did, a wondrous and exciting place. He supported their dreams and passions, even when those dreams scattered them across the country. Yet he always ensured they had many opportunities to experience adventure with him, whether on hikes, skiing down mountains, or snorkeling in the ocean.
Life with Craig was never dull, and that was accentuated by Craig's love for his dogs, who, of course, were also brought along on many adventures.
In addition to his wife and children, Craig is also survived by his sister, Carolyn, many cousins, in-laws, nieces, nephews and his two four-legged best friends, Morgan and Murphy, who promise to care for the family with cuddles and match the high energy Craig brought to the world. Craig possessed an enviable zest for life and will be missed by many.
Services will be held on Saturday, Sept. 17, 2022, at St. Luke's Parish in Darien, CT.  In lieu of flowers, memorials may be made to St. Luke's Parish or The Unquowa School in Fairfield, CT.
— This obituary is from Lawrence Funeral Home, where online condolences may be left.