Darien Library invites bookworms between the ages of 9 and 12 to join this month's Tween Book Club.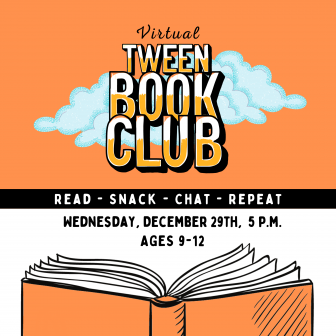 Read any book that falls under the month's theme, then stop by the virtual book group to chat with fellow book lovers. Share book recommendations, enjoy snacks, and find a safe space to share your thoughts.
December's theme is "M is for Mystery." Read or listen to a book that centers on a character that has to solve a mystery. This story can be in any format, from chapter books to audiobooks to graphic novels. You don't have to have your book finished to participate!
This virtual event will take place at 5 p.m., Wednesday, Dec. 29. You can register online, here. Snack packs will be available for pick up at the library starting Monday, Dec. 27.
— an announcement from Darien Library