The Child Guidance Center of Southern Connecticut, a nonprofit mental health agency serving children and adolescents in Stamford, Greenwich, Darien and New Canaan, has announced their 2017-2018 board of directors.
Among the board officers is Margaret ("Meg") Deluca of Darien, the board secretary. Other Darien board members are Stephen Gramps and Sharad Samy.
_________
— an announcement from the Child Guidance Center of Southern Connecticut
_________
Rich Ostuw, a Stamford resident and a CGC board member since 2009, has been named the new board chairman.
"I've seen the great work CGC has done supporting children and their families with mental health issues. The need in the community is great and we are committed to providing high quality early intervention and mental health treatment services.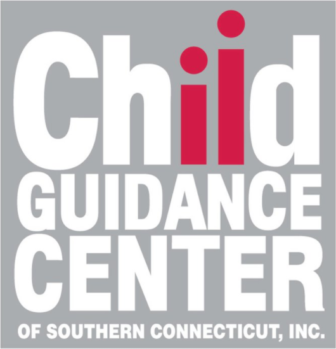 "As board chair, I hope to participate in the enhancement of CGC's impact on the kids and families who come to us for help."
Mr. Ostuw is a graduate of Rutgers with a B.A. in mathematics and Northeastern University with a masters in actuarial science. He retired from Towers Perrin where he served as chief actuary.
Other board officers are:
Laura Beck, Westport
Jim Colica,  Greenwich
Tim Collier, Riverside, treasurer
Jay Sandak, Stamford, immediate past president
Other board members are:
Jamie Boris, New Canaan
Charlesanna Ecker, Stamford
Ginny Ertl, Stamford
Anne Fountain, Old Greenwich
Jill Gordon, New Canaan
Stephanie Johnson, New Canaan
Judy Nemec, Old Greenwich
Jeff Nickell, Fairfield
Margaret O'Neal, Norwalk
Edward Rosenthal, Weston
Toddy Turrentine, New Canaan
Jennifer VanBelle, Stamford
About Child Guidance Center of Southern Connecticut
The Child Guidance Center of Southern Connecticut (CGC) is dedicated to improving the mental and behavioral health of children and teens through treatment, education, and community support.  CGC serves children, from birth to 18, in Stamford, Greenwich, Darien and New Canaan.
CGC's clinical staff of psychiatrists, psychologists, social workers and other clinicians work with over 3,200 children and their families annually, providing culturally competent and sensitive care to families. Preventative services are provided to youth, parents, and professionals through community education and consultation programs.
If you would like to get help for a child or want to learn more about our mental health services, please call CGC at (203) 324-6127 or visitwww.childguidancect.org.
CGC is on Facebook and Twitter.
If you're interested in volunteering with CGC's Youth, Empowerment, and Success Mentoring program, please visit this Web page.