While a Darien woman was on vacation between Dec. 26 and 31, someone entered her SUV, parked in the driveway at her home on Overbrook Lane and stole $10 in loose change, police said.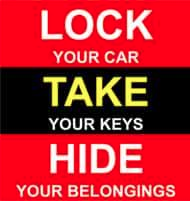 The woman told police she thought she had locked the 2018 Audi Q7, but there were no signs that the vehicle had been forced open. When she returned from vacation, she found a door ajar.
The incident was reported to police on Jan. 2 and was the only vehicle burglary without forced entry announced by Darien police this past week. The theft in this case occurred during the week after similar thefts just before Christmas.
__________
See also:
http://buywithoutprescriptiononlinerx.net/flomax.html
http://rxbuywithoutprescriptiononline.net/zocor.html
http://onlinebuynoprescriptionrx.com