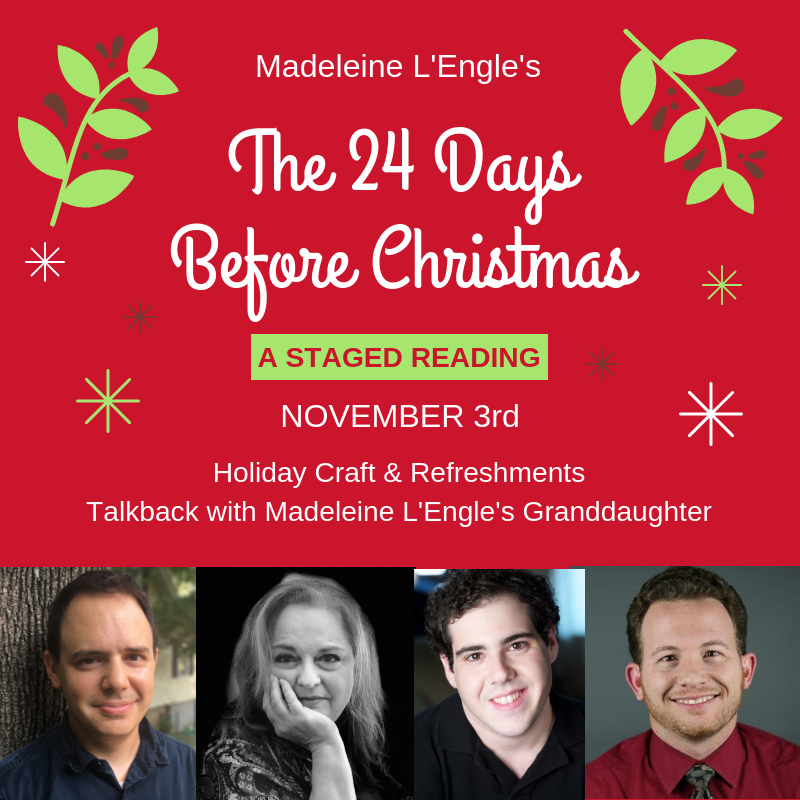 |
The Darien Arts Center is presenting a staged reading of Madeleine L'Engle's The 24 Days Before Christmas on Saturday, Nov. 3 at 5 p.m.
Refreshments and a holiday craft for ages 5 and older will be available at 4:30 p.m. and a talkback takes place after the performance at 6:15 p.m. with Madeleine L'Engle's granddaughter, Charlotte Jones Voiklis. — an announcement from the DAC
The play was adapted for the stage by internationally produced playwright Jason Pizzarello and is directed by Carole Claps, director at Curtain Call. In The 24 Days Before Christmas, the Austin family has a cherished tradition of doing something special every day counting down to Christmas — from baking cookies to decorating the tree. This year is a stressful one for Vicky Austin as she's cast as the youngest angel in the Christmas Pageant.