Southside Johnny and the Asbury Jukes will perform outdoors in the latest concert of the Wednesday Nite Live series at Columbus Park in Downtown Stamford.
Jake Kulak & the LowDown also will be on stage. The concert begins at 6:30 p.m., gates open at 6 p.m., Wednesday, July 17 in Columbus Park.
UPDATE 5:08 p.m., Wednesday: Despite the possibility of rain, the organizers said on Wednesday that the show is still planned for Columbus park: "Tonight's show featuring Southside Johnny & The Asbury Jukes will be held outside in Columbus Park."
UPDATE 5:25 p.m., Wednesday: The Stamford Downtown Special Services District again said the venue hasn't changed. The time for Southside Johnny & the Asbury Jukes will be 7 to 7:15 p.m., the organization said in the tweet:
— an announcement from the Stamford Downtown Special Services District, organizer of the Wednesday Nite Live concert series
The Godfather of "the New Jersey Sound," Southside Johnny leads the Asbury Jukes band, a Jersey Shore musical group. They have been recording albums since 1976 and are closely associated with Bruce Springsteen and the E Street Band.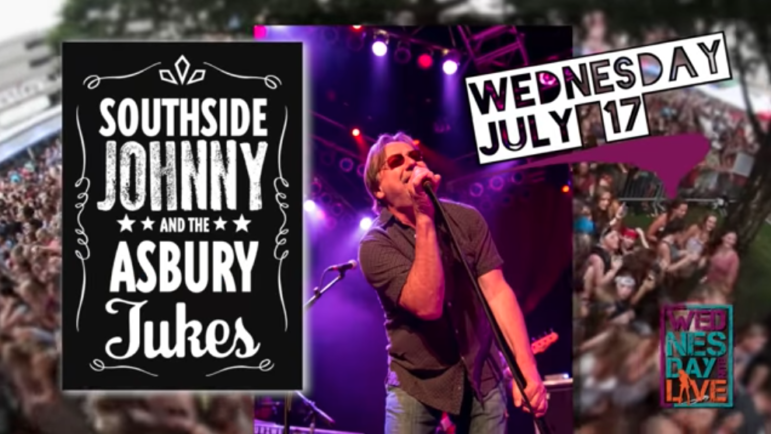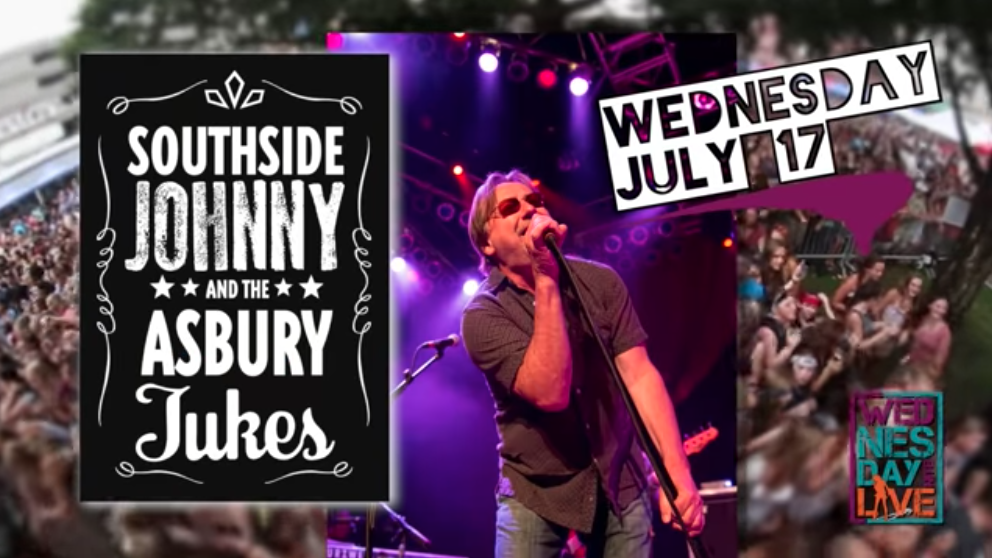 "More than 100 musicians can claim to have been members of the Asbury Jukes. In fact, John's long-time friend Jon Bon Jovi was a member of the Jukes and toured with the band in 1989," according to an archived version of a page on the band's website.
Southside Johnny and the Asbury Jukes have become a staple in the New Jersey music scene having released twelve studio albums since 1976 and featuring a rotating group of members such as Bruce Springsteen, Jon Bon Jovi, and Steve Van Zandt.
Also Appearing: Jake Kulak & the LowDown
Jake Kulak & the LowDown channels the sound and soul of electric blues with an infusion of classic rock nostalgia and garage rock attitude.
Thrilling audiences from Norway to Boston, from Sydney to NYC, and down to the Mississippi Delta, Jake plays guitar-driven music which highlights his improvisational abilities.
One of the hottest names on the local music scene right now, Jake Kulak and the LowDow has been lighting up venues all over the state with a blistering blues/rock set that includes selections from its highly acclaimed 2018 debut album."  

—Hartford Courant, April 2019
Things you should know before you go!
$20 Festival Entrance Fee, paid at the gate. Cash only. 12 and Under Free.

Gates open at 6pm, music starts at 6:30pm.
Entrance gate is located on Main Street at Lower Summer Street.  No entry through restaurant/bar/office back doors.
Chairs and coolers allowed (subject to search).  No glass please!
If purchasing alcohol, Photo ID is required. (Valid and current motor vehicle operator's license, identity card issued by the state Department of Motor Vehicles, or a passport along with another form of photo ID with Date of Birth).
As is City of Stamford policy, police reserve the right to limit entry due to crowd control, regardless of whether or not a patron has a ticket.
Restricted Items: Glass, Bicycles, skateboards, weapons, firearms, illegal substances of any kind, cameras with detachable lenses, video cameras or recording devices of any kind.