The YWCA Darien/Norwalk is pleased to announce the six honorees for the 2018 Women of Distinction Awards and Luncheon on May 10, 2018 at Woodway Country Club in Darien.
The distinguished honorees are:  Carrie Bernier, Tina Duryea, Scarlett Lewis, Allison Molkenthin and Wendy Ward.  Emma Dahlquist will be honored as a Young Woman of Distinction, recognizing the outstanding accomplishments of a woman under 21 years of age.
___________
— an announcement from the YWCA of Darien/Norwalk
___________
The Women of Distinction Award is bestowed in recognition of the outstanding achievements of a select group of women. Local residents and business owners nominate women who live or work in Darien and Norwalk whose significant and unique contributions have made a difference in our community.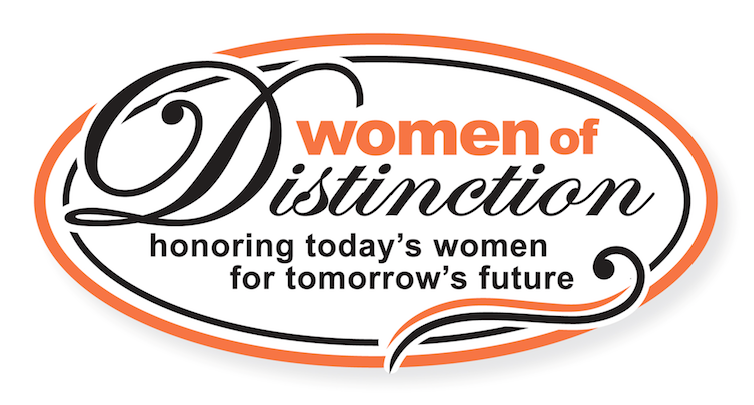 The YWCA Darien/Norwalk Women of Distinction Nominations Committee reviews the nominations and selects the honorees.
¨It is always an honor to be apart of an event that is empowering to women. The YWCA Darien/Norwalk Women of Distinction annual event reminds us that there are remarkable women doing extraordinary things, every day," said Wistar Wallace, Bboard member and chair. "The luncheon is a way to recognize and celebrate all of their hard and selfless works."
This event is open to the public. Tickets for the luncheon are on sale starting April 4th and can be purchased ywcadn.org/wod. For further inquiries about this event or to become a sponsor please contact wod@ywcadn.org .
The YWCA Darien/Norwalk is a non-profit organization dedicated to giving women the support and tools they need to transform their lives, be confident in their choices and raise healthy families. 
Its national mission, eliminating racism and empowering women, translates locally into a vision to create opportunities for growth, leadership and empowerment for all women and families.
The YWCA Darien/Norwalk is located at 49 Old King's Highway North in Darien, CT.  For more information, please visit www.ywcadn.org or call 203-655-2535.