Over 400 hardy perennials donated from local gardens, pollinator-friendly plants, herbs, greenhouse-grown veggies and a limited number of fabulous annuals will be available to buy in mid-May at Rowayton Gardeners club's Annual Spring Sale.
— an announcement from Rowayton Gardeners club
The sale takes place for three hours only, from 10 a.m. to 1 p.m., Saturday, May 15 (rain or shine) at the Potting Shed behind the Rowayton Community Center at 33 Highland Ave., Rowayton,  
The club's master gardeners will be on hand to help answer all your garden-related questions.
"Secondhand Rose boutique" will be loaded with lightly used garden-related items and home accessories and our "Café" will feature a variety of delicious home-baked goods.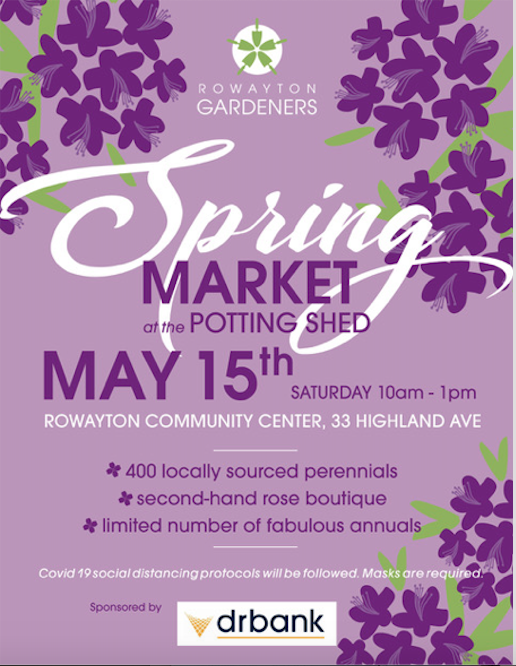 Come support the Garden Club's mission of spreading the word about conservation, planting and maintaining most of Rowayton's public gardens, introducing children to the joy of growing living things and raising community awareness about the environment. Join us and treat yourself to something beautiful for your garden and home.
A special thanks to our sponsor DR Bank for their support.
Covid 19 social distancing protocols will be followed. Masks are required. You can find more information by going to the Rowayton Gardeners website.