The Center for Sexual Assault Crisis Counseling and Education recently unveiled a new campaign, "Reveal to Heal," using photographs to raise awareness of the harm inflicted by sexual violence.
Created with photographer Veleska Martin and local artists, the photo campaign also raises the profile of The Center and the services it provides to survivors of sexual assault and abuse.
A series of photographs featuring modestly undressed models with messages written on their bodies, "Reveal to Heal" calls attention to the struggles survivors often face in getting people to believe them, and the many discouraging messages they receive when they do disclose assault or abuse.
The symbolic disrobing in the photographs reveals the emotional scars of sexual violence that may never leave the survivor; those wounds are literally "written" on the body. The campaign images will be widely distributed throughout Lower Fairfield County.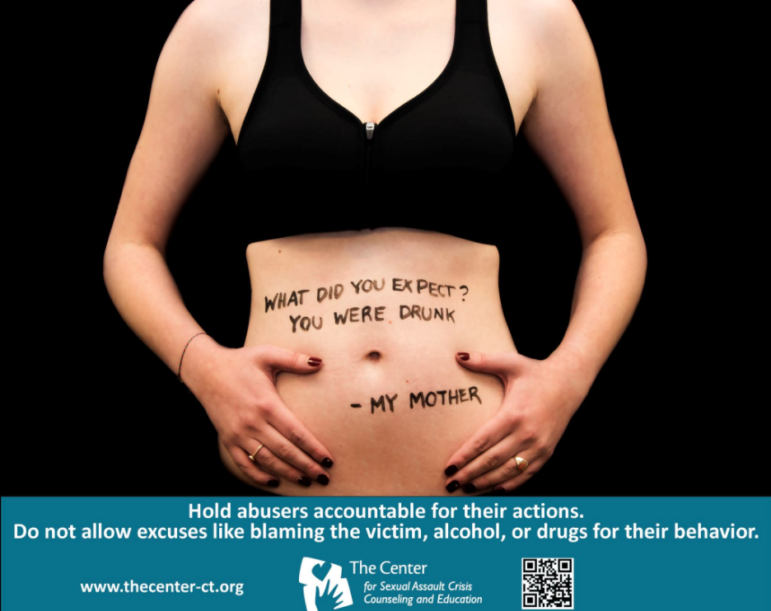 "The visualization is very powerful," Greenwich First Selectman Peter Tesei said at a recent event for the unveiling of the campaign. "I commend The Center for doing something creative to exemplify why we have zero tolerance for sexual assault."
Senator Duff said the campaign reiterates that "Sexual assault is not the victim's fault and help is out there."
_________
See also: 'The Yellow Dress' Play About Teen Dating Violence, Domestic Abuse at Darien Library on Thursday, Feb. 9.
_________
About the Center for Sexual Assault Crisis Counseling and Education
Serving Lower Fairfield County since 1979, The Center for Sexual Assault Crisis Counseling and Education provides free, 24-hour confidential help to women, men and children who have experienced sexual violence.
Additionally, it provides age-appropriate prevention education for children ages 4-18, college students, and the community at large.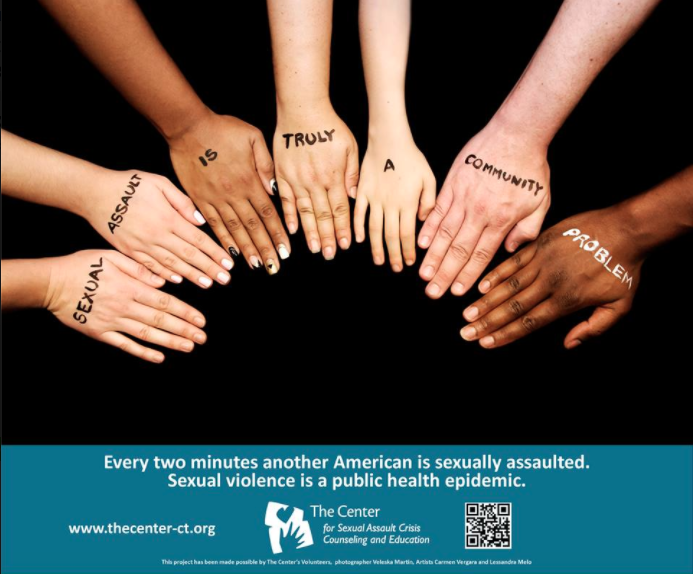 The Center serves eight towns in Lower Fairfield County — Darien, Greenwich, New Canaan, Norwalk, Stamford, Weston, Westport, and Wilton.
Last year The Center provided crisis counseling to 578 people and prevention education to over 17,000 children and adults.
For further information about "Reveal to Heal," call The Center at 203-348-9346 or visit the website.
— a version of this article was previously published by Greenwich Free Press