On Wednesday night, March 14, Darien United, the youth group that brings together kids from several Darien churches, will present a "thoughtful faith-based conversation" on school shootings for parents.
The event,  "Beyond Thoughts and Prayers: A Christian Response in the Age of Fear and Anxiety," takes place from 7:30 to 9 p.m. in the Middlesex Middle School cafeteria.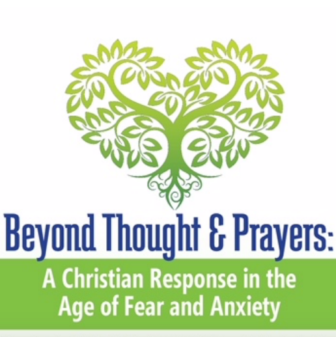 "The goal is to have a conversation about how to help children survive and thrive in a time when school shootings dominate the headlines," the group says in an announcement.
"Shootings in public spaces are leaving many in our community fearful and fragile—especially our children," the announcement says. "Parents, who are on the frontlines of addressing these fears, find themselves looking to reassure children afraid to go to school. What do we say to a generation who, for good reason, is anxious and afraid?"
The discussion will be lead by Rev. Dr. Heather Wright of Greenwich Center for Hope & Renewal and Rev. Greg Doll of the Fellowship of Christian Athletes.
Darien United consists of youths from First Congregational, Noroton Presbyterian, St. Lukes Parish and Trinity Church.