With 20 presenters representing fields from fashion to high finance, Middlesex Middle School (MMS) students had an opportunity last week to explore potential career interests — and get some free advice.
Opening speaker Eric Stein, Head of Investment Banking–North America for J.P. Morgan shared his insight at the morning meeting in the Auditorium. He emphasized to the 8th grade audience the need to follow one's passions and interests. The rest will fall into place, he said.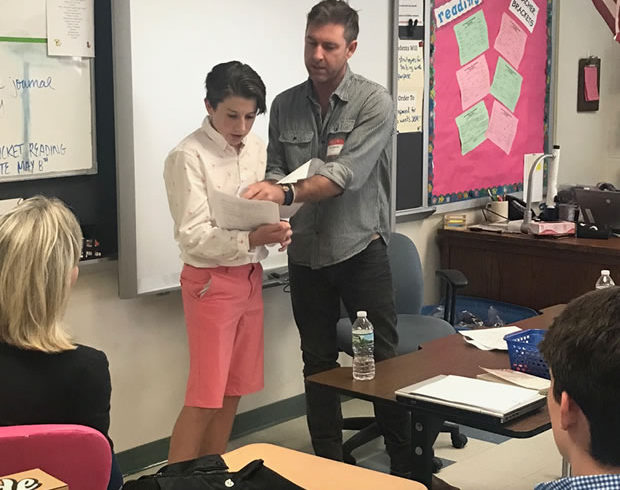 Television Anchor Ashleigh Banfield, who hosts the HLN show Primetime Justice With Ashleigh Banfield closed out the event with her own insights.
Middlesex Assistant Principal Michael O'Neill said 8th graders had a chance to visit four break-out sessions to listen to volunteer speakers discuss the reasons for choosing their career, how they overcame obstacles to get where they are, and what about their career brings them satisfaction.
"This year's lineup included a veterinarian, physical therapist, app developer, FBI agent, chef, and artist.  (Secretary) Stephanie LaDay, along with a team of parent volunteers, organized this memorable event," said O'Neill.
The Career Day Parent  Committee was led by Kristin Edwards, Catherine McNear, Pam Pokorny.
_____________
— Marc Marin is district director of instructional technology. This article is republished from the Darien Public Schools News of the Week newsletter.