The Saint Joseph Parenting Center (SJPC), a non-profit organization whose mission is to strengthen families that are at risk of child abuse or neglect, announced that registration is now open for its fourth annual SJPC Stamford 3 on 3 Hoops Tournament.
The competition takes place Sunday, April 15, 2018, at Chelsea Piers in Stamford.
All proceeds from the event will support the SPJC and its programs, which include nearly 30 parenting classes and a fatherhood program.
— an announcement from the organizers
The one-day three-on-three basketball fundraiser is a double-elimination tournament with a men's division and a coed division.
The registration fee per team is $300, which includes jerseys and water bottles for all team members.
Registration is limited to 64 teams, so early registration is recommended.
"The tournament has grown year after year, which is a testament to our great volunteers, participants and sponsors," said Stan Galanski, a member of the board of directors of Saint Joseph Parenting Center and chief executive officer of Navigators, a Stamford-based insurer and title sponsor of the tournament.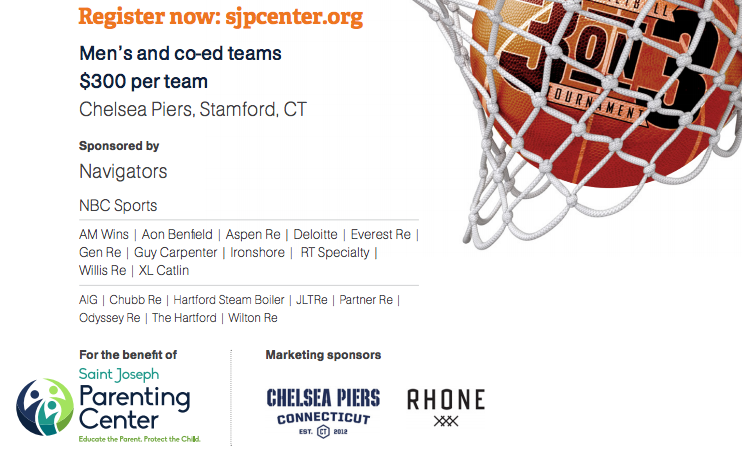 "Our vision is that all children live in a world that is free of abuse and neglect, and this event is an opportunity to help local at-risk families, while bringing the community together for some fun and friendly competition," Galanski said.