Darien Library and Barrett Bookstore welcome Harlan Coben, a No. 1 New York Times bestselling author and one of the world's leading storytellers, for an evening of conversation about his latest book, Win.
Joining Coben on Monday evening is John Grisham, bestselling author of A Time to Kill, The Firm, and the upcoming novel, Sooley.
— an announcement from Darien Library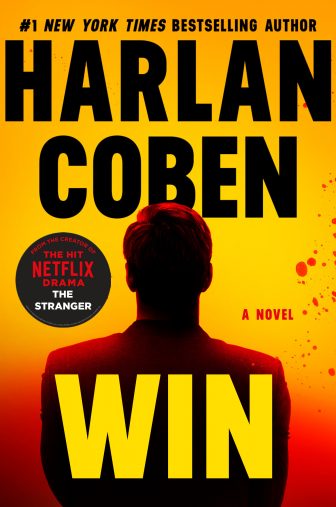 This virtual event will take place on Monday, March 22 at 7 p.m. To attend you can register here, on the library's website.
Win centers around an American blueblood, Windsor Horne Lockwood III—"Win"—who is determined to solve a set of cold cases that have baffled the FBI for decades.
His quest to uncover the answers to these unsolved mysteries with his own brand of justice once has masterful, classic Coben twists and turns throughout that will leave readers on the edge of their seats until the very last page.
About Harlan Coben
With more than 75 million books in print worldwide, Harlan Coben is the #1 New York Times bestselling author of numerous suspense novels, including The Boy from the Woods, Run Away, Don't Let Go, Home, and Fool Me Once, as well as the multi-award-winning Myron Bolitar series.
His suspense novels are published in 45 languages and have been number one bestsellers in more than a dozen countries.
He is also the creator and executive producer of many television shows, including several critically acclaimed Netflix Original drama series, including "The Stranger," starring Richard Armitage; "Safe," starring Michael C. Hall; and "The Woods" from Netflix Poland.
Coben is developing 14 projects with Netflix in the US and internationally, including original series in Spain ("The Innocent"), France ("Gone for Good"), the UK ("Stay Close") and the USA ("Six Years").
About John Grisham
John Grisham is the author of 30 novels, one work of nonfiction, a collection of stories, and six novels for young readers. There are currently 300 million copies of his books in print worldwide, which have been translated into 40 languages.
Nine of his novels have been adapted into films: The Firm, The Pelican Brief, The Client, A Time to Kill, The Rainmaker, The Chamber, A Painter, House, The Runaway Jury, and Skipping Christmas.