These programs for kids at Darien Library all require registration, and some (as noted) are already full or nearly full, so you'd have to sign up for the waiting list:
— an announcement from the Darien Library newsletter
Thursday, Oct. 24 from 4 to 4:45 p.m.
Ages 9 to 12.
Does your child love graphic novels? We do too! Graphic novels are great for young minds because they reinforce language with high quality images — it engages both sides of your child's brain!
This new group will discuss one of our favorite graphic novels each month. Join us for a lively discussion, tasty snacks, and activities that relate to each specific novel.
This month, we will discuss The Okay Witch by Emma Steinkellner.
Copies of this month's pick will be available in the Children's Library.
FULLY REGISTERED — you can get on the wait list.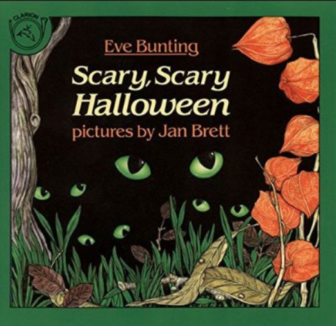 Saturday, Oct. 26 from 10:30 a.m. to 12 p.m.
Ages 5 to 10.
Join Ingrid Schaeffer in this theater workshop as children act out the story of Scary, Scary Halloween by Eve Bunting and Jan Brett!
Four pairs of eyes stare from the blackness to watch fearsome creatures trick-or-treat. Play improvisation games and hear the story before children get dressed up to act it out. All you need to participate is an active imagination!
ALMOST FULLY REGISTERED — you can get on the wait list.
Saturday, Oct. 26 from 6:30 to 10 p.m.
Ages 11 to 18
Accio all witches and wizards! Join us for a night of magical challenges and spooky fun to jumpstart your Halloween.
Compete in our version of the House Cup to win ETERNAL GLORY… and real prizes. Costumes encouraged, but not required. Dinner and dessert will be provided.
Tuesday, Oct. 29 from 6 to 7 p.m.
Families with children ages 7 and up.
Darien Library is proud to co-sponsor this event with the Darien Historical Society.  Are you afraid of the dark? Join the librarians for a evening of bone-chilling stories at Darien Historical Society!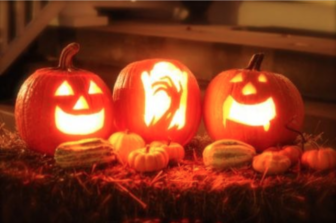 We will share the stories on the front lawn of the Bates-Scofield House Museum so please dress warmly. Don't forget to bring a blanket and flashlight. This evening's stories will increase in spookiness as it gets darker.
Light refreshments will be served. In the case of rain, the event will take place inside of Darien Historical Society.