IRS-certified, trained AARP volunteer tax aides are available to local residents of all ages and incomes at no charge at Darien Library.
The nation's largest, free, volunteer-run tax assistance and preparation service is available to all individual filers regardless of income or age. Started in 1968 and, since 1980, this service has operated under a cooperative agreement with the Internal Revenue Service.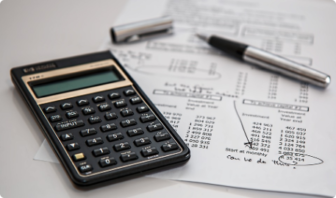 — an announcement from Darien Library
For more information or to make an appointment, please call 203-669-5236.
The volunteers are scheduled to be in the Conference Room at Darien Library for appointments from 9 a.m. to 3:30 p.m. on Fridays and from 9 a.m. to 1:30 p.m. on Saturdays through April 13.
If married, both husband and wife should be present. Certain forms and personal and financial documents are required.
Taxpayers must bring:
Government Issued Photo ID (such as a driver's license or passport).
Social Security or ITIN numbers for all taxpayers and dependents.
Bank account/routing numbers (blank check preferable), if expecting a refund.
All 2018 income report forms received
SSA1099 if you were paid Social Security benefits.
W-2(s) from your employer(s).
W-2G from gambling winnings.
1099G from unemployment compensation payments.
1099s: Bank interest, stock dividends, retirement distributions, brokers.
Other Important Documents:
Receipts for deductible expenses including real estate and vehicle taxes paid.
Verification of the original purchase price of sold assets (home, stocks, etc.).
Receipts/canceled checks if itemizing deductions (e.g., charity contributions).
Proof of Health Insurance (Form 1095-A from Health Insurance Marketplace or private plan identification).
Copy of last year's Federal and State tax return(s), if possible.