Walk in Norwalk to Raise Funds to Prevent Childhood Obesity
Sunday,Sep, 23, 2018 @ 9:00 am

-

12:00 pm

$25.00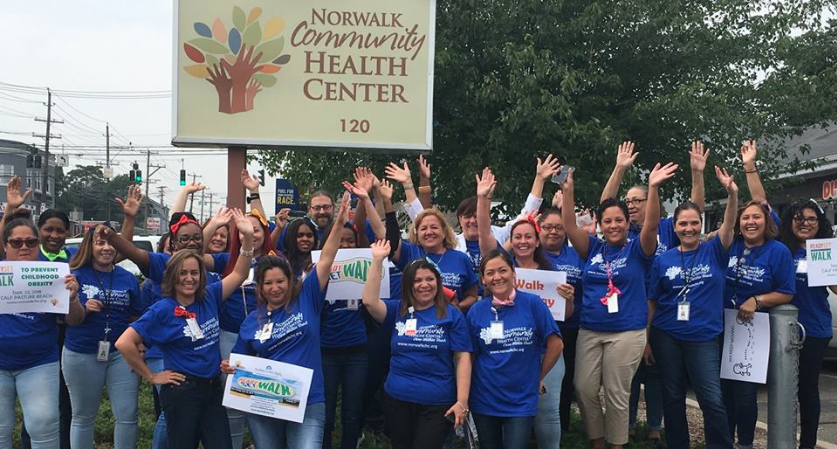 Norwalk Community Health Center will hold its first ever health walk to raise funds to prevent childhood obesity, Sunday, Sept. 23 at 9 a.m. at Calf Pasture Beach, Norwalk.
READY SET WALK is part of NCHC's broad-reaching efforts to provide youth and their families in the community with all the tools needed to attain and maintain good health. The family-friendly Walk starts at 9 a.m. and includes post-walk KEEP MOVING activities for children and adults.
The figures on this growing health epidemic are staggering. According to the CDC, In the United States, the percentage of children and adolescents affected by obesity has more than tripled since the 1970s.
Data from 2015-2016 show that nearly 1 in 5 school age children and young people (6 to 19 years) in the United States has obesity.
 "NCHC's Campaign to Prevent Childhood Obesity is about encouraging annual pediatric checkups, connecting patients with recommended physical activity, and improving healthy food access and options for everyone," said Craig Glover, Norwalk Community Health Center chief executive officer."And above all, it is about guiding our kids, their families and our community to adopt healthy habits for a lifetime."
For more information on READY SET WALK and to register, click here.
Related Events