'Shark Safari' Online Program from Maritime Aquarium for Kids in Kindergarten to Grade 2
April 7 @ 4:00 pm

-

5:00 pm

$10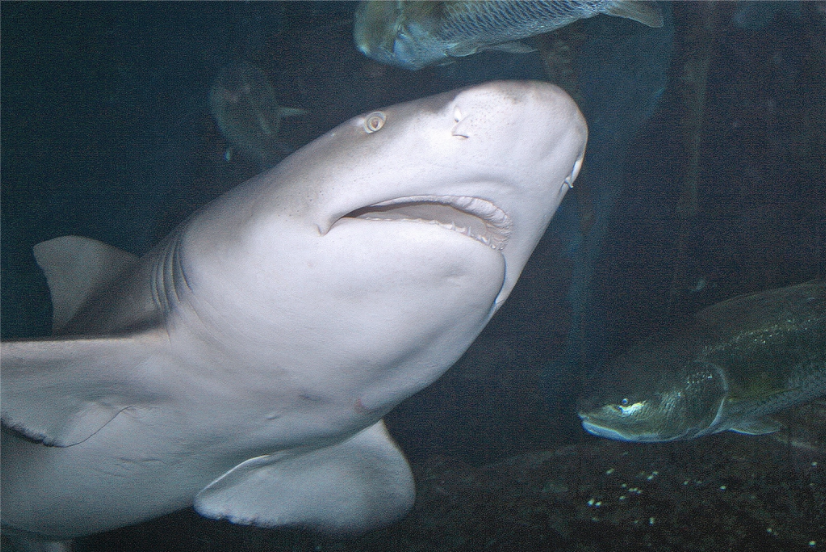 Sharks have a variety of superb adaptations that have allowed them to survive for millions of years. In this program, students will examine the teeth and jaws of different species of sharks and learn how their structures and senses help them find a variety of prey in different ocean habitats.
Students will get an up-close look at the different species of sharks we have at the Aquarium and create a shark of their own that has the structures it needs to survive. 60 minutes. Please only register once for your entire family.
Grades: Kindergarten – Grade 2
Cost: $10 per Family (Free for Aquarium Members)
Aquarium members: to enroll in this program for free you must FIRST register with the e-mail we have on file in your membership record. Once you initially register for online purchasing, simply sign in for subsequent visits.
— an announcement from the Maritime Aquarium
______________
An Appeal from Aquarium President Jason Patlis
Although the Maritime Aquarium is currently closed to the public, we are still very much active behind the scenes. Our devoted staff continues to come to the aquarium each day, seven days a week, to provide the highest level of care to more than 6,000 animals, including our sea turtles, harbor seals, sharks, rays, jellies, meerkats, and 300 other species that are home with us.
And since you cannot visit us, we are bringing the aquarium to you – through
a newly created virtual aquarium with live sessions, and a full offering of
online educational programs for toddlers to high school students. We
have completely re-imagined how the aquarium can continue to be a part
of your lives.
Aquarium admission and membership fees are important sources of revenue
to the Aquarium and are currently unavailable to us. We are in a critically important fight and now more than ever do we need you by our side. As a not-for-profit organization, your generosity will provide the vital support
that we need.
And right now, your dollar will be doubled by a generous match seeded by our Board of Trustees, up to $75,000. Your gift will be designated to the Response Fund to get us through this challenging period.
Every little bit helps. Please consider a donation of …
—$25 to feed our sea turtles and stingrays for one day
—$50 to support the participation of 5 low-income families in
Aquarium virtual programs
—$100 to provide vitamins and medications to all of our animals each day
—$250 to support the production of 2,000 gallons of seawater per day
—$500 to fund the development of a new distance learning program
to support teachers and students
Another way to help the Maritime Aquarium is by becoming an Aquarium member. The clock on your annual term won't start until we reopen, but your support will help us get through this crisis today.
You can also make a difference while you shop online through Amazon. Simply designate the Maritime Aquarium as your favorite charity while shopping at smile.amazon.com and the AmazonSmile Foundation will donate an eligible portion of the purchase price to the Aquarium.
Thank you for your generosity and partnership.
Sincerely,
Jason Patlis
President and CEO
Related Events