'Citizen Science' a Maritime Aquarium Online Weekly Program for Kids Ages 12 and Up
April 8 @ 4:00 pm

-

4:40 pm

|

Recurring Event

(See all)

One event on Wednesday,Apr, 15, 2020 at 4:00pm

One event on Wednesday,Apr, 22, 2020 at 4:00pm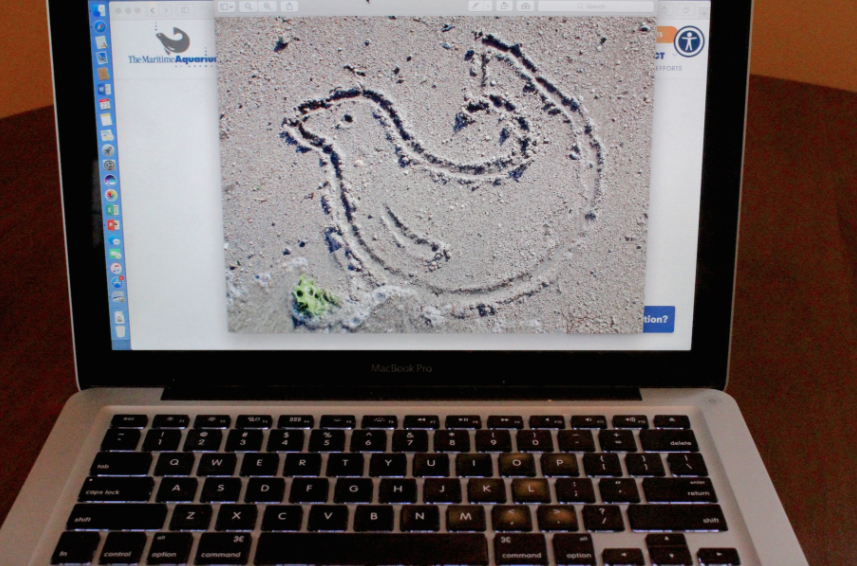 Participants will be introduced to apps like iNaturalist that can be used to record what they see, thereby contributing to scientists' knowledge of our local environment.
Plus, they'll learn how to identify birds and how to contribute information to the Cornell Lab of Ornithology's eBird project.
Recommended for ages 12 and up.
— an announcement from the Maritime Aquarium, follow link for registration
Even while practicing social distancing, there are still opportunities to observe nature through a walk around your yard or even to look out the window for birds, squirrels and other animals.
Classes take place on Wednesdays — April 8, 15 and 22. Each class lasts 40 minutes, from 4 to 4:40 p.m.
One order for per family please.
The Aquarium is using Zoom to deliver virtual programming. Please visit zoom.com or download the zoom app to your phone. Be sure to test your speakers and microphone before the program begins.
Zoom program links will be emailed to registrants approximately 1 hour before the program start time. The link email will come from reservations@maritimeaquarium.org. Please ensure this email address is marked as a safe sender.
Please consider making a voluntary, tax-deductible contribution.
Please give whatever you can!
$10 supports your family's participation in this program
$25 helps provide online programs for free to families who cannot afford them
$40 feeds the Aquarium's seals for one day
$60 provides one distance learning program to a class.
$100 helps us protect Connecticut's horseshoe crabs and diamondback terrapins
______________
An Appeal from Aquarium President Jason Patlis
Although the Maritime Aquarium is currently closed to the public, we are still very much active behind the scenes. Our devoted staff continues to come to the aquarium each day, seven days a week, to provide the highest level of care to more than 6,000 animals, including our sea turtles, harbor seals, sharks, rays, jellies, meerkats, and 300 other species that are home with us.
And since you cannot visit us, we are bringing the aquarium to you – through
a newly created virtual aquarium with live sessions, and a full offering of
online educational programs for toddlers to high school students. We
have completely re-imagined how the aquarium can continue to be a part
of your lives.
Aquarium admission and membership fees are important sources of revenue
to the Aquarium and are currently unavailable to us. We are in a critically important fight and now more than ever do we need you by our side. As a not-for-profit organization, your generosity will provide the vital support
that we need.
And right now, your dollar will be doubled by a generous match seeded by our Board of Trustees, up to $75,000. Your gift will be designated to the Response Fund to get us through this challenging period.
Every little bit helps. Please consider a donation of …
—$25 to feed our sea turtles and stingrays for one day
—$50 to support the participation of 5 low-income families in
Aquarium virtual programs
—$100 to provide vitamins and medications to all of our animals each day
—$250 to support the production of 2,000 gallons of seawater per day
—$500 to fund the development of a new distance learning program
to support teachers and students
Another way to help the Maritime Aquarium is by becoming an Aquarium member. The clock on your annual term won't start until we reopen, but your support will help us get through this crisis today.
You can also make a difference while you shop online through Amazon. Simply designate the Maritime Aquarium as your favorite charity while shopping at smile.amazon.com and the AmazonSmile Foundation will donate an eligible portion of the purchase price to the Aquarium.
Thank you for your generosity and partnership.
Sincerely,
Jason Patlis
President and CEO
Related Events