Akeelah and the Bee, a Family-Friendly, Critically Aclaimed Movie
Wednesday,Feb, 24, 2016 @ 6:30 pm
Akeelah and the Bee (2006) Starring Keke Palmer, Laurence Fishburne, Angela Bassett, Curtis Armstrong, J.R. Villarreal, Erica Hubbard; Rated PG; 112 minutes. Presented with captions for the hearing impaired. Wednesday, Feb. 24 at 6:30 p.m.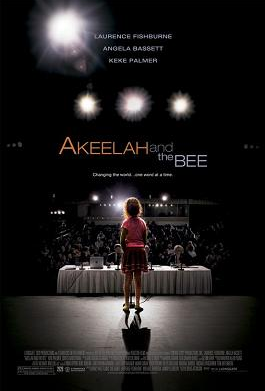 A young girl learns to believe in herself and value her intelligence in this critically-acclaimed, family-friendly drama. Akeelah Anderson (Keke Palmer) is an 11-year-old being raised by her mother, Tanya (Angela Bassett), who was left on her own after the death of her husband.
While Akeelah is a very bright girl, she's hardly a star student and seems afraid of acting like a bookworm around her friends and classmates. However, Akeelah's teacher sees genuine potential in her student and encourages her to enter the school's spelling bee, convinced Akeelah has the brains and the talent to win.
Akeelah applies herself and emerges victorious in the local competition, but discovers the going gets tougher when she goes to a statewide bee.
For more information, please watch the film's trailer [see it below]. Check out what else we're screening.
Additional parking for evening and weekend Library programs on Thorndal Circle (behind Nielsen's).
Editor's note: You can find more information on the movie here:
Related Events