Darien Library is showing the 2018 film, 'A Simple Favor,' staring Anna Kendrick and Blake Lively, at 6:30 and 8:45 p.m. on Friday, Dec. 28 in the Community Room.
Stephanie is a single mother with a parenting video blog who befriends Emily, a secretive upper-class woman who has a child at the same elementary school.
When Emily goes missing, Stephanie takes it upon herself to investigate.
Also starring Henry Golding, Andrew Rannells, Jean Smart; Rated R for sexual content and language throughout, some graphic nude images, drug use and violence; 117 minutes; Presented with captions for the hearing impaired.
— an announcement from Darien Library
____________
The first showing of the movie, which runs just shy of two hours, is at 6:30 p.m.; the second, at 8:45 p.m.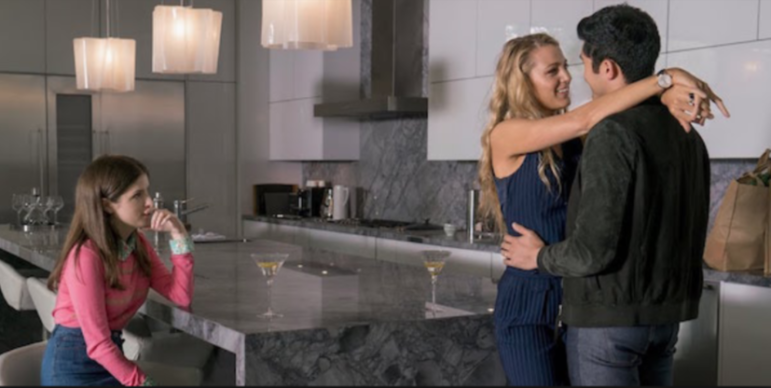 Find out more about the movie:
Official website | IMDb.com | Metacritic reviews | Rotten Tomato | Wikipedia

____________
AFTER You See the Movie:
Some Articles About That Plot
These articles all contain spoilers:
—Let's Talk About That Ending, Shall We? (Vanity Fair, Sept. 14)
—Breaking Down The Plot Twists That Make 'A Simple Favor' So Bananas (Huffington Post, Sept. 17)
—A Simple Favour ending explained: What really did happen to Emily? (DigitalSpy, Sept. 20)
—A Simple Favor Ending: Every Crazy Twist (Cinema Blend)