Register today for this informative course from Grace Farms Foundation and the Norwalk Police Department, designed to educate women and girls on how to protect themselves and reduce their chances of becoming victims of assault and/or domestic violence.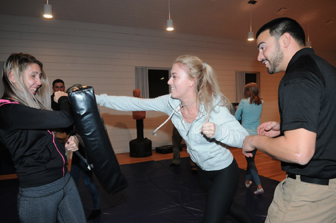 The course — including a self-defense demonstration — will address the prevalence of sexual assault on college campuses and the impact drugs and alcohol have on student behavior. The class will meet Tuesdays and Thursdays for five weeks at the West Barn, Grace Farms in New Canaan.
Admission is free, but registration is required for the five week course.
Classes will be held January 5, 10, 12, 17, 24, 26, and 31.
— an announcement from Grace Farms