Darien Youth Hockey Association waitlist registration opens on Jan. 15, 2017 for 1999 – 2011 birth years.
Save your spot on DYHA. Come play hockey with us!
____________
— an announcement from the Darien Youth Hockey Association
____________
If you are interested in joining the DYHA hockey program and your child DID NOT play with the DYHA during the 2016 – 2017 season please go to the DYHA website, DYHA.com, on Jan. 15 for more information and the link to register.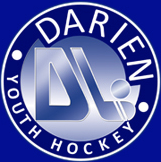 Please note that the waitlist is cleared at the end of each season, and as such, if you were on the wait list last season and wish to remain in consideration for a spot in DYHA, you must re-apply using the link that will be posted on the homepage of DYHA.com on Jan. 15.