Darien Sport Shop will donate a percentage of all in-store sales on Friday and Saturday, Sept. 1 to 2 to the American Red Cross in support of relief efforts for Hurricane Harvey, the store announced Thursday.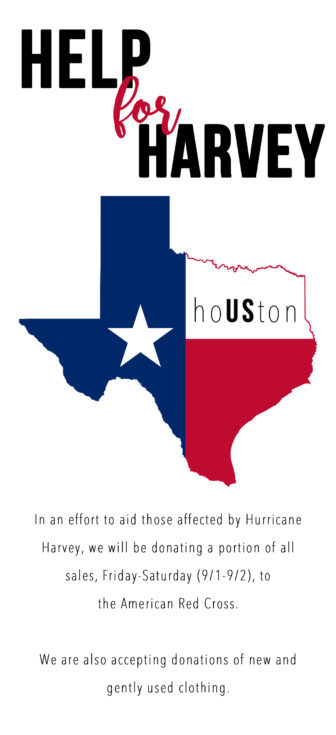 The store will also accept donations of new and gently used clothing.
The store's announcement did not say what percent of sales will be donated.
____________
You can find out more about picking an organization to give to for Hurricane Harvey relief in these two Darienite.com articles:
____________
More Sport Shop Giving
Darien Sport Shop is hosting a free "Back to School Carnival" on Sept. 9 at the store, with "complimentary face painting, hair braiding, balloon making, games, prizes, snacks, refreshments, and more!" the store announced on Facebook.
"Pick your favorite charity! We are pleased to donate B2S [back-to-school] sales that day to Kids in Crisis, Make-A-Wish Connecticut and United Way of Coastal Fairfield County."
Americares Rings the Bell
Stamford-based Americares rang the closing bell for the New York Stock Exchange in order to highlight relief efforts for Hurricane Harvey victims.
Here's the video, from the New York Stock Exchange:
Editor's note: This article was originally published at 8:13 p.m. The time stamp was changed to 4:13 p.m. for layout purposes on the home page of Darienite.com.