Darien players helped Greens Farms Academy girls squash and boys basketball teams to these wins last week:
— an announcement from Greens Farms Academy
GIRLS SQUASH
The GFA squash team placed fifth at the FAA championship tournament after topping St. Luke's by a 5-2 score early last week.
After losing in the top two slots, GFA swept the remaining matches to post the win.
Ryan Boyle (Southport) won in four sets (11-8, 14-12, 6-11, 11-7), Kavya Krishnamurthy (Westport) won in four sets (11-3, 9-11, 11-2, 11-6) and Anya Bettegowda (Wilton), Annabelle Kreitler (Fairfield) and Keely O'Shea (Darien) won in straight sets.
BOYS BASKETBALL
The Dragons went 1-2 last week notching a win early in the week before falling twice at home.
Jack Seegers (Stamford) and David Basich (Westport) combined for 24 points to lead a balanced GFA past King 61-44 on Monday.
Seegers netted 13 points while Basich added 11 for the Dragons. Andrew Mayock (New Canaan) chipped in 9 while Jack Ramsay (Darien) added 7 more.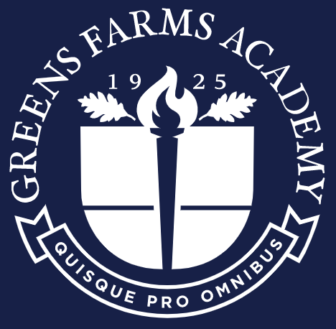 Sam Maged (Westport) had 15 points to lead the GFA attack in a 70-54 loss to St. Luke's on Thursday.
Seegers added 11 while Kobi Agard (Norwalk) and Oscar Edelman (Westport) had eight points each.
Seegers had nine rebounds, three assists and two steals.
After falling behind early, GFA stormed back to make a game of it but fell short in falling to Choate by a 54-52 score.
Seegers scored 13 points to lead GFA while Agard added 12. Mayock had eight.