Here's Realtor Deirdre McGovern's report on Darien and Rowayton real estate from May 27 to June 3, 2021:
This week's Darien highlights:
6 New to Market Listings in Darien
4 Price Reductions in Darien
6 Accepted Offers in Darien
10 Closed Sale in Darien
3 Open Houses in Darien
This week's Rowayton highlights:
4 New to Market Listings in Rowayton
0 Price Reductions in Rowayton
5 Accepted Offers in Rowayton
6 Closed Sales in Rowayton
0 Open Houses in Rowayton
Be sure to register on Raveis.com, select ME, Deirdre McGovern, as your preferred agent & click the box to stay logged in.  Please reach out to me directly with any questions about these properties.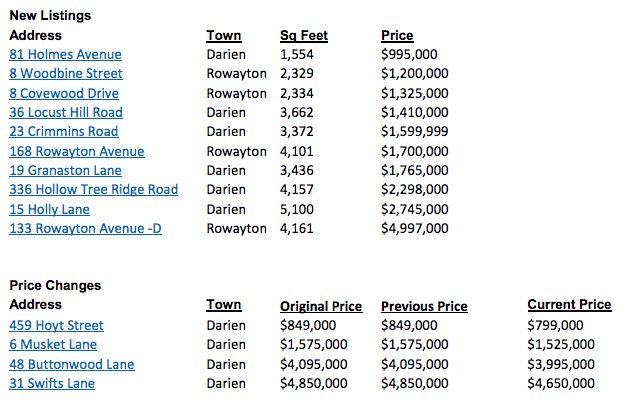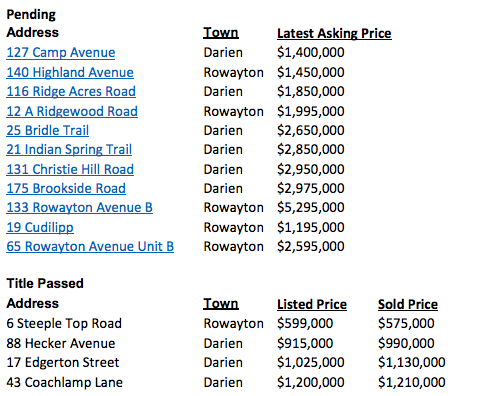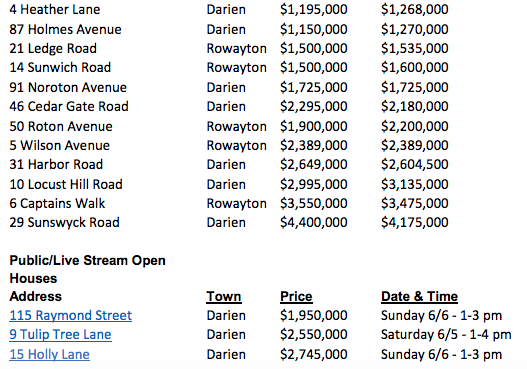 ______________________
Deirdre McGovern is a real estate agent who has called Darien home for more than 25 years. She has been involved in many local organizations.
She can be reached at 203-554-0897 or deirdre.mcgovern@raveis.com 
More about Deirdre McGovern here.