The public is invited to attend and learn more about At Home In Darien and its services at the organization's annual meeting, held on Tuesday, Dec. 3 at 11 a.m. at Darien Library.
All are welcome!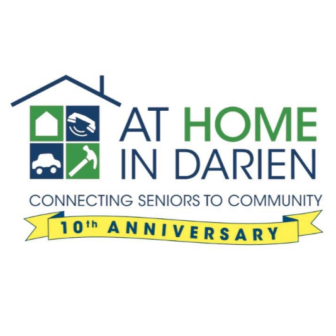 — an announcement from At Home In Darien
In honor of At Home In Darien's 10th anniversary, there will be a special panel discussion with staff, drivers, board members, volunteers, and seniors.
Learn first-hand how At Home In Darien fulfills its mission of keeping seniors connected to the community with the help of these dedicated individuals.
Refreshments will be served. The meeting will be held in the Community Room of the library, at 1440 Post Road.
Free transportation to and from the event is available for seniors. To arrange a ride, please call 203.655.2227.
At Home In Darien is a non-profit 501(c)3 organization whose mission is to help Darien seniors live independently, comfortably and with dignity in their own homes and the community as long as possible. For more information, please call 203.655.2227 or visit the organization's website.