At pretty much the last minute (4:37 p.m., Monday), Aquarion Water Co. announced (only on its website, or perhaps in some kind of communication with residents?) that "fire flow tests" would be performed this week on water mains along Tokeneke Road and other nearby streets.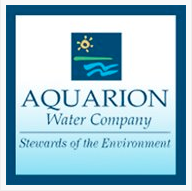 Among the roads where the water mains are being tested: Old Kings Highway (the announcement doesn't specify whether north or south), Driftway Lane, Tokeneke Trail, Hope Drive, Delafield Island Road, Five Mile River Road, Renshaw Road (where Town Hall is located), Goodwives River Road, Sunswyck Road and from 1302 to 1416 Post Road (approximately).
The tests started Tuesday, last about an hour and take place any time between 9 a.m. and 3:30 p.m. They're expected to end on Friday.
While the test is going on, Aquarion advises, "you may experience low water pressure or mild discoloration of the water. Any residual discoloration will be addressed quickly."
The utility adds: 
"During this period, we ask that you check your water before using it and, if it is discolored, wait until the water is clear. You may also want to store tap water in the refrigerator for drinking and cooking in the event your water is discolored."
Streets Affected: 
| Street | House Numbers (approximate) |
| --- | --- |
| Tokeneke Rd | All |
| Driftway Ln | All |
| Delafield Island Rd | All |
| Hope Dr | All |
| Tokeneke Trl | All |
| 5Mile River Rd | All |
| Old Kings Hwy | All |
| Renshaw Rd | All |
| Goodwives River Rd | All |
| Sunswyck Rd | All |
| Post Rd | 1302-1416 |
For any questions or issues, please call our Customer Service Department at 800-732-9678 during our regular business hours, Monday thru Friday from 8am to 5:30pm.