There's still time to register for a discussion about heroin abuse in Darien on Wednesday night at The Depot. Details below.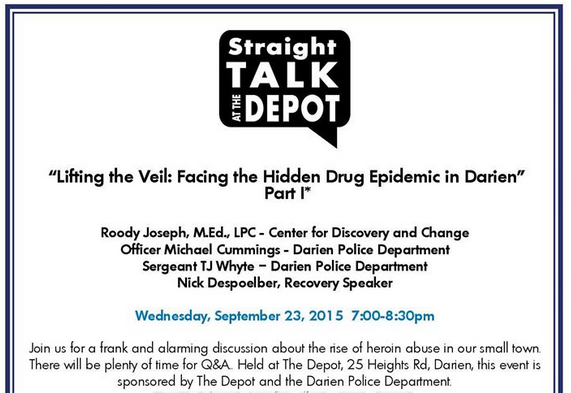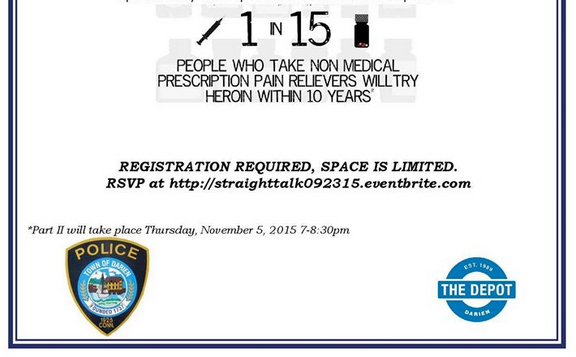 An announcement on The Depot website:
Straight Talk @ The Depot. Join us for a frank and alarming discussion about the rise of heroin abuse in our small town. There will be plenty of time for Q&A. Wednesday, Sept.23, 2015, 7 [to 8:30] p.m. Registration is required, space is limited.
RSVP http://straighttalk092315.eventbrite.com This event is sponsored by The Depot and the Darien Police Department.