Darien High School's Theatre 308 will present its spring musical, The Addams Family, with performances from Thursday, March 17 through Saturday, March 19 at 7 p.m., along with an additional matinee show at 2 p.m., Saturday, March 19.
— an announcement from Theatre 308.
The Addams Family, directed by Tim Sorensen, is a musical comedy that follows the well-known characters from Charles Addams's original cartoons as they face Wednesday Addams' coming-of-age and budding romance with a "normal" boy from Ohio.
After secrets are revealed and both families are thrown into turmoil, The Addams Family tells a story of family, love, and embracing the comfort of one's own darkness.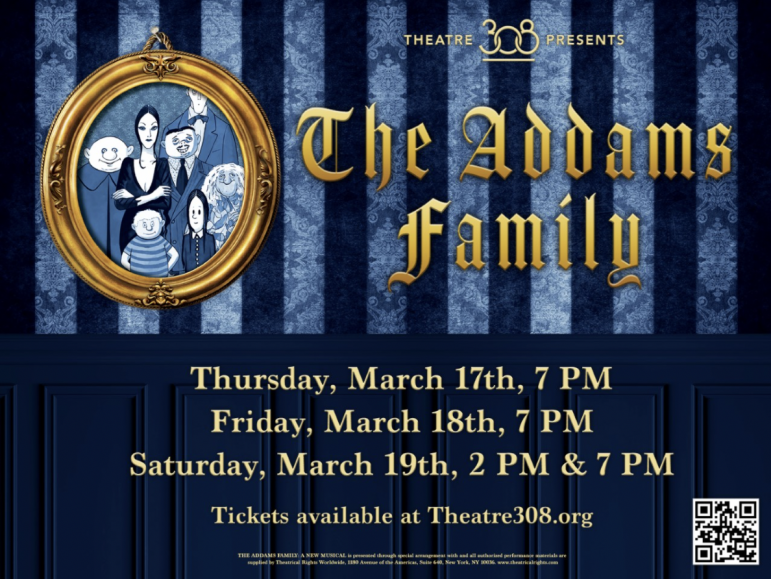 Tickets can be bought online at Theatre308.org or at the door. Tickets are $10 for students and seniors and $20 for adults.
To learn more about the production, follow @Theatre308 on Instagram and visit the website.
For further information contact: Stella Meier, meiers@darienps.org