The Community Fund of Darien's 41st annual Darien Road Race is scheduled for Sunday, Sept. 19, 2021, at Pear Tree Point Beach.
This year's race will begin at 9 a.m. for the 1.5-mile Fun Run and 9:45 am for the 5-mile race.
— an announcement from the Community Fund of Darien
About the Darien Road Race
The race will feature "The Finish Line" tent with music, games, sponsor booths, raffle items and an awards ceremony.
The Community Fund of Darien's signature event, The Darien Road Race, welcomes Mirador as the "presenting sponsor" for the event. The race brings together families, athletes, and adults young and old to celebrate the spirit of our community and supports our neighbors.
The event has raised more than $1.1 million over the years to benefit our neighbors with critical needs in Stamford, Norwalk, and Darien. All proceeds from the race will be allocated to local nonprofits and community initiatives that support youth programs and services.
How Your Participation Helps
The Community Fund's community investments target basic needs, community health, youth success and workforce development. Community initiatives include the Thriving Youth Task Force. The Human Service Planning Council (HSPC) and the Touch-a-Life program.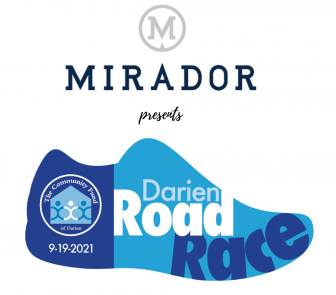 To learn more about the local nonprofits who will benefit from the event proceeds, please visit The Community Fund of Darien website.
If You're Going …
Race registration will open in early August; further details will be announced in the next few weeks, including options for team vs. team fundraising and participation.
For questions or more information, please email info@communityfunddarien.org or keep up with the latest news on Instagram and Facebook @communityfunddarien.