"If They Had Known," a 35-minute documentary about an accidental death that shouldn't have happened, will be presented online, for free,, by New Canaan Cares and Silver Hill Hospital.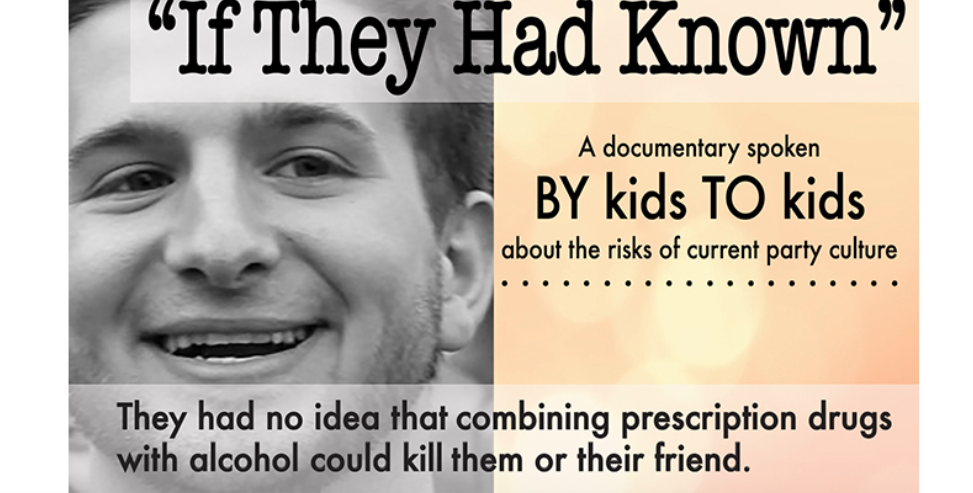 The documentary, recommended for teens age 13 and up and their parents, will be available online starting at 7 p.m., Wednesday, April 14. A discussion will follow with Dr. Frank Bartolomeo, Silver Hill Hospital director of adolescent services.
Partying in high school and college is nothing new, but how kids party these days has changed.
To attend this virtual program, you can register here.
— an announcement from New Canaan Cares