A man assaulted another male (police didn't say whether the victim was a man or boy) in front of a house on Hecker Avenue after following the victim off a Post Road bus, then up the street past Darien Police Headquarters, police said.
When the victim broke free and entered the unlocked back door of the house, the man forced the door open, punched the victim and stole some cash from his pocket, the victim told police. The victim had injuries on his face and an arm, but he declined medical attention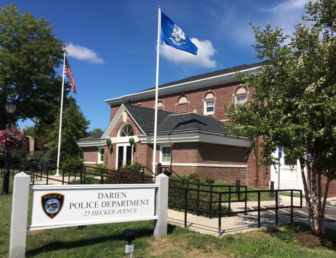 The incident occurred at about 1 p.m. on April 4, a Monday. According to police, the victim was going to the house on Hecker Avenue because he was doing work there (police didn't say what kind of work).
Police didn't say whether or not the victim knew the robber, provide a description of what the robber looked like or say how much cash was stolen. Police detectives are continuing to investigate the incident.