Tuesday Taste Specials at GCT's Grand Central Market
October 22 @ 2:00 pm

-

3:00 pm

$2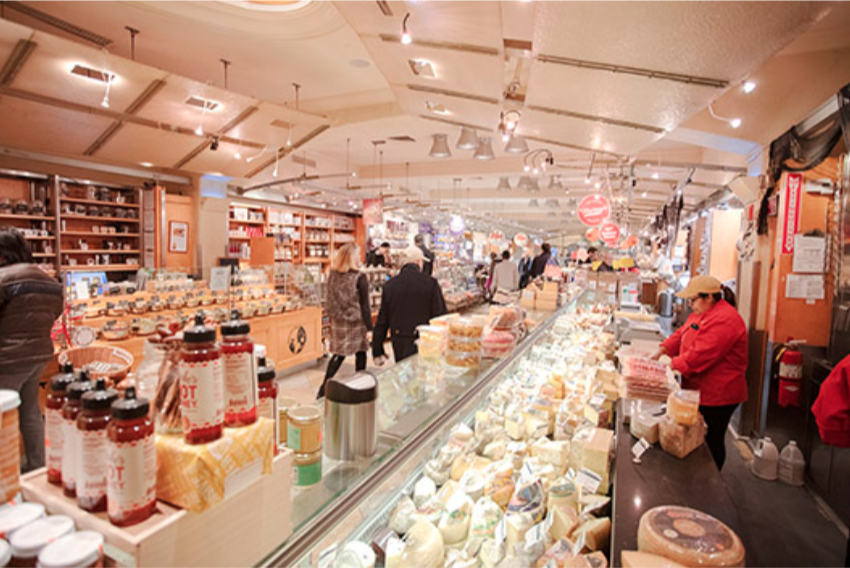 Enjoy these special full-size items for only $2 each at these shops as part of the Taste of Grand Central Market event in Grand Central Station.
The event takes place every Tuesday in October but only for one hour, from 2 to 3 p.m. If you're in the station at that time or work nearby and can get there, it's an opportunity to have a little fun try something that may be new.
Here's what's planned for this Tuesday, Oct. 22, 2019:
(Caveat comedenti: ONE OFFER PER CUSTOMER PER VENDOR. While supplies last. Event details are subject to change. $2 pricing cannot be combined with any other offers.)
1 croissant each Tuesday throughout the month
October 22: Rigatoni marinara
October 29: Pasta estiva
October 22: Potato zucchini latkes with a side of feta roasted pepper
October 29: Quinoa and kale cakes with a side of yogurt tzatziki sauce
October 22: Raisin pecan roll 2 for $2 (normally $1.50 each)
October 29: Eli's health roll 2 for $2 (normally $1.50 each)
October 22: Blueberry cup
October 29: Bartlett pears
October 22: PB&J bar – milk or dark chocolate
October 29: 2 caramel squares – milk or dark chocolate
October 22: Half pound New York State White Cheddar
October 29: Half pound Maasdam
Each Tuesday will feature a specific coffee blend at $2 per quarter pound:
October 22: Oren's Special Blend
October 29: French Roast
October 22: Shrimp of lobster dumplings
October 29: Mini crab cakes
October 22: Turmeric
October 29: Cumin
Four entrances to Grand Central Market
—Lexington Ave. at E. 43rd Street
—Across from the 4/5/6 subway entrance in the Lexington Passage
—Midway down the Graybar Passage
—East of the Main Concourse near Track 19
_________________
Grand Central Terminal is open to the public daily from 5:30 a.m. to 2 a.m. Individual store, restaurant, market, and holiday hours may differ. Please check the Shop and Dine and Plan Your Visit pages for details.
— from an announcement on the Grand Central Terminal website
Related Events