'Holidays for Hope' Party Benefits Hackers for Hope Efforts Against Cancer
Friday,Nov, 30, 2018 @ 7:00 pm

-

11:00 pm

$140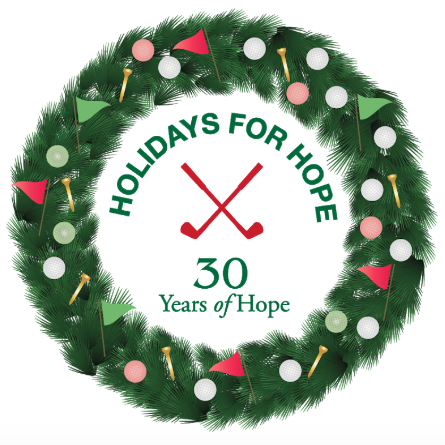 Hackers For Hope is hosting its first Holidays For Hope event on Friday night, Nov. 30 at Wee Burn Country Club, with an open bar, food, a DJ, comedian Lauren Jorden as master of ceremonies and a live auction.
— an announcement from Hackers for Hope
Holidays for Hope will be an opportunity to mix and mingle with your friends and neighbors all while supporting the important clinical trial program at Stamford Hospital's Bennett Cancer Center.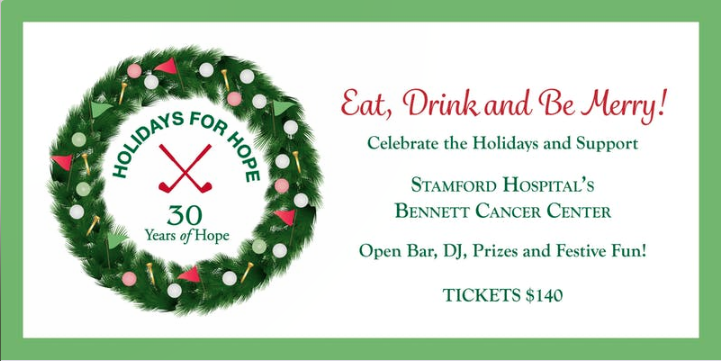 A great night is in store with popular DJ GRUV and our hilarious MC, Comedian Lauren Jordan. A live auction will feature enticing entertainment and travel offerings! Join us for some FUN, FESTIVE FUNDRAISING!
Visit the Hackers for Hope website for more information about our organization!
If You're Going …

The event runs from 7 to 11 p.m. on Friday, Nov. 30 — two Fridays after Thanksgiving.
Holidays for Hope is at Wee Burn Country Club, 410 Hollow Tree Ridge Road.
Tickets are $140. You can get them here.
More About Lauren Jordan
From her website:
Lauren is a NYC based actor and comedian who specializes in new works and Shakespeare. She received her BFA from Southern Methodist University and has trained with the British American Drama Academy and The Old Vic Theatre.
She performs her stand up throughout New York, in such venues as Gotham, The Village Underground, and Stand Up New York.
Lauren was accepted into the Advanced Studies program at the Upright Citizens Brigade, and is a member of two Indie UCB based teams: Trophy Wives, and the Future Is Female.
Lauren also performs short form improvisational comedy with The National Comedy Theatre, which has been performing in New York for over 20 years.
Clinical Trials Program Helped by Hackers for Hope
Thanks to the tremendous support of the Hackers for Hope, the Bennett Cancer Center's clinical trials program can provide patients with access to the same novel treatments that until recently were relegated only to the nation's major cancer centers.
Many of these trials have led to new treatment drugs like Avastin, Neulasta, Herceptin and many more, which have become successful options for patients undergoing treatment.
Volunteer Organizers
The co-chairs of the event are Susan Graham and Jennifer Stocker Riebe.
The event committee also includes Margaret Arrix, Erin Bellissimo, Julie Brown, Courtney Burdette, Marla Chandler, Barbara Close, Jennifer Croswell, Katherine Grambling, Margaret Gugleman, Stephanie Hanford, Jodie Kennedy, Sarah Lippman, Kristin McClutchy, Debi McGahren …
Also, Maureen Minicus, Caroline Montero, Stephanie O'Malley, Liz Parks, Lee Robbins, Anne Sharpe, Kim Slonieski, Nan Smith, Lynne Somerville, Lauren Stisser, Charlotte Symons, Tamie Thomas, Catherine Totero, Emily Van Baalen, Lizzy Walsh, Sue Weaver, Bridget Wren, Amy Young and Rachel Zarghami.
Related Events