The YWCA Darien/Norwalk will hold its annual luminary lighting on Sunday Oct. 24 to raise awareness about Domestic Violence against women and girls.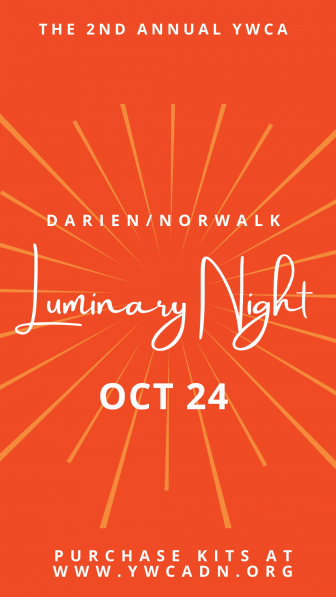 Luminary kits are $30 each and can be purchased starting Friday, Oct. 1 at Barrett Bookstore, Palmers Market and www.ywcadn.org.
The kits will include a registration link to receive seven days of emails addressing the types of domestic violence, prevention information and resources. The YW is also looking for "Block Captains" to help sell kits in neighborhoods to help ensure our entire town is lit!
The sale of luminaries will raise funds to support The Darien Domestic Abuse Council's effort to send children to Camp Hope, and the YWCAs advocacy and mission-driven programming.
For more information and to register to be a block captain go to www.ywcadn.org/luminarynight
— an announcement from the YWCA of Darien/Norwalk