In this online presentation from 7 to 8 p.m., tonight, Thursday, May 4, Jana Milbocker will take a look at perennials in the garden, those lovely plants that you can count on to come up and dazzle every year.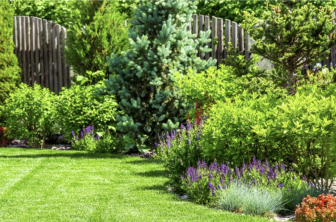 — an announcement from Darien Library
How do you create a sunny perennial border that will delight you with colorful blooms and flowers for cutting from spring through fall? Jana will teach us about plant layering, explore new and reliable perennials, companion plants and design techniques that will make your garden POP!
Register for Designing a Sunny Perennial Border
Other Gardening Events Coming Soon
• DCA Plant Sale on Friday, May 12 Includes Annuals, Perennials, Pre-Planted Containers, Native and Vegetable Plants
• May Gardener's Market This Saturday in Greenwich Features Flowers, Plants, Food, Music
• Rowayton Gardeners' Spring Market Annual Plant Sale Coming Saturday, May 13 — Three Hours Only