The Museum of Darien is offering a special Portrait Day featuring tintypes and silhouettes on Saturday, May 6 from 10 a.m. to 4 p.m.
You need to make an appointment for your sitting, which takes about 20 minutes.
— an announcement from the Museum of Darien
Participants can have a tintype portrait taken by award-winning artist, Greg Shea or a silhouette created in their likeness by Shadow and Light renowned silhouette artist in time to create a treasured gift for Mother's Day.
Tintype, a style of photography that was very popular during the Civil War, is best known for producing black and white images that have amazing details.
Greg Shea is a craftsman with diverse creative interests including drawing and painting, digital and wet-plate collodion photography, portraiture, illustration, printmaking, and much more. Pricing is $50 for a 4×5 photograph and $90 for an 8×10.
To schedule and pay for your sitting, call the museum at (203) 655-9233.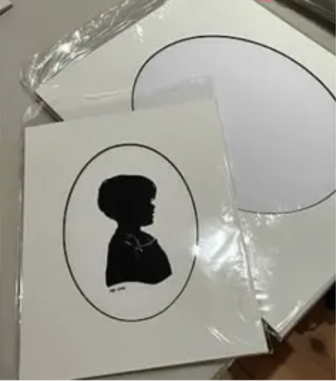 Plan to arrive a few minutes early and for questions, please contact Ulla Kremer at Ukremer@museumofdarien.org. Sittings with the silhouette artist are $30, with framing additional.
Please call Sarah Lexow Keena at (203) 984-1798 to schedule an in-person appointment.
Find out more at museumofdarien.org or call (203) 655-9233 for more information. The Museum of Darien is located at 45 Old King's Highway North.