CALLING ALL KIDS! The Darien Playhouse will be showing two episodes of Disney's newest program, "Gabby & the Unsittables" this Sunday, Oct. 13, from 10 a.m. to 12 noon.
The two 22-minute episodes are free of charge, as is the popcorn and drinks.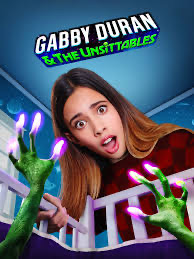 — an announcement from the Darien Depot Teen Center
Disney describes the new TV program, which debuts on Friday, this way:
"Gabby Duran (Kylie Cantrall) constantly feels like she's living in the shadows of her uber-polished, successful mother Dina (Valery Ortiz), and smart younger sister Olivia (Coco Christo).
"However, Gabby finally finds her moment to shine when she lands an out-of-this-world job babysitting an unruly group of very important extraterrestrial children who are hiding out on Earth.
"Fearless and unapologetically bold, Gabby steps up to the challenge to prove she's the best babysitter in the galaxy!"
The TV show, which Disney renewed for another season even before its premiere, is based on the novel "Gabby Duran & the Unsittables," written by Elise Allen and Daryle Conners.
Members of the Depot's Student Governing Board will be on hand to help hand out the fantastic gift bags after the shows.
For more information contact Janice Marzano, program director janice@dariendepot.com.