Santa's helpers at the library's Children's Library have a list of books and other gifts for children ranging in age from infants to teens this Christmas.  They've even got a video.
The library also has lots of recommended reading lists on its website, for both kids and adults.
Remember: You've got 12 days to get the latest versions of  little tin horns and little toy drums, rooty toot toots and rummy tum tums …
— Information and images in this article are from the Children's Library newsletter, the Darien Library website and Darien Library's YouTube account.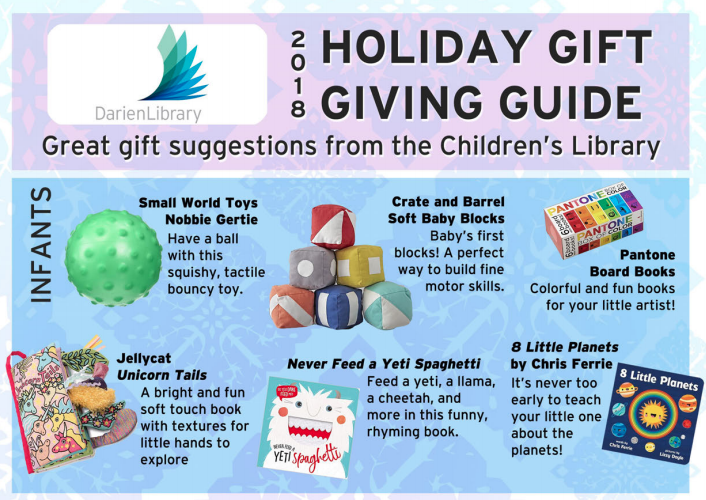 See also: