Noroton Fire Department's annual Block Party starts at 5 p.m., Saturday, June 30 , an event for the entire family with a wide variety of food and beverages as well as live entertainment featuring the renowned Highland Rovers and Jump the Gunn bands.
— an announcement from Noroton Fire Department
The drawing for the Boat Raffle will be at 10:30 p.m. (attendance at the drawing is not necessary to win). Raffle tickets are available at the firehouse and on line at www.norotonfd.com.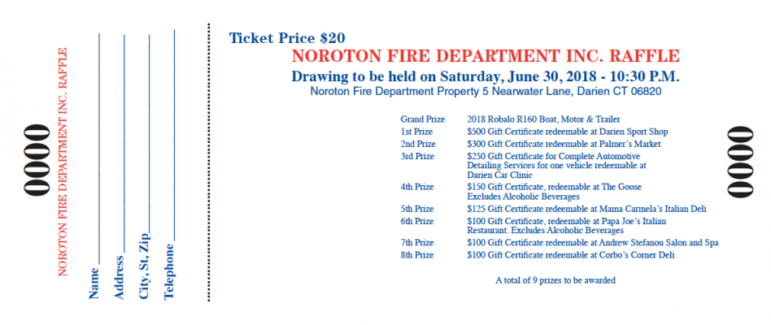 Grand prize is a 2018 Robalo R160 boat including motor and trailer. Additional prizes have generously been donated by local business including Darien Sport Shop, Palmer's, Complete Automotive, The Goose, Mama Carmela's, Papa Joe's, Andrew Stefanou Salon and Spa and Corbo's Corner Deli.
The Noroton Fire Department, established in 1896, will use the proceeds from the Bingo and Block Party fundraiser for training and equipment necessary to ensure the high level of response and service that the Darien community depends on. (Free admission – corner of Post Road and Nearwater Lane).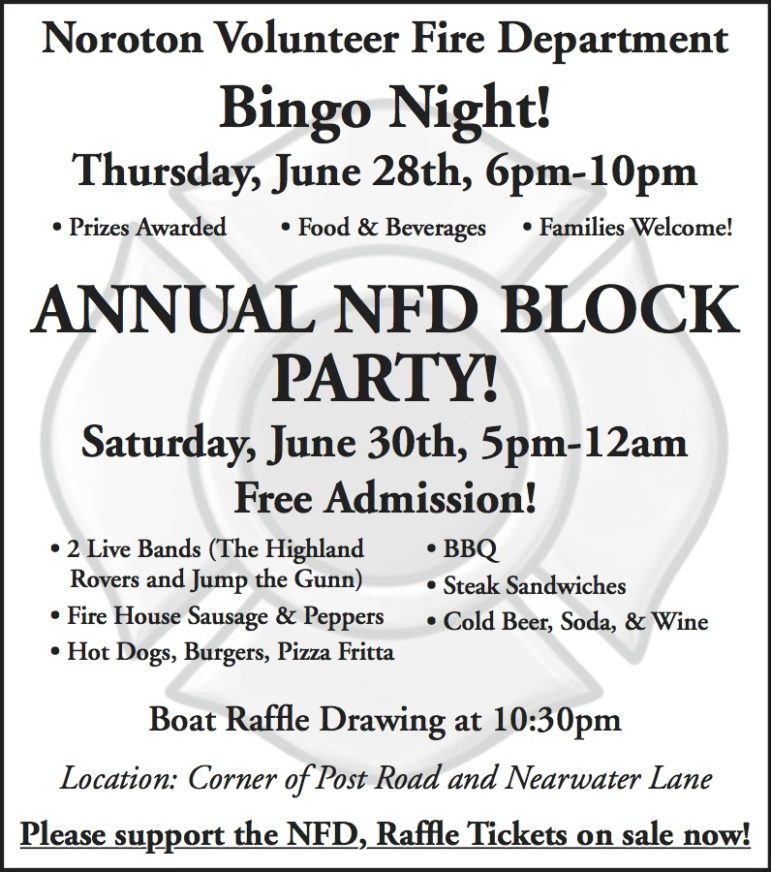 THE BINGO EVENT IS CANCELED FOR THURSDAY NIGHT, the Noroton Fire Department announced in a tweet.
Editor's note: This article was originally published June 23. The time stamp was changed, twice, to move the link back to the home page.