Eggy Performs at the Levitt Pavilion in Westport
July 18 @ 7:30 pm
Free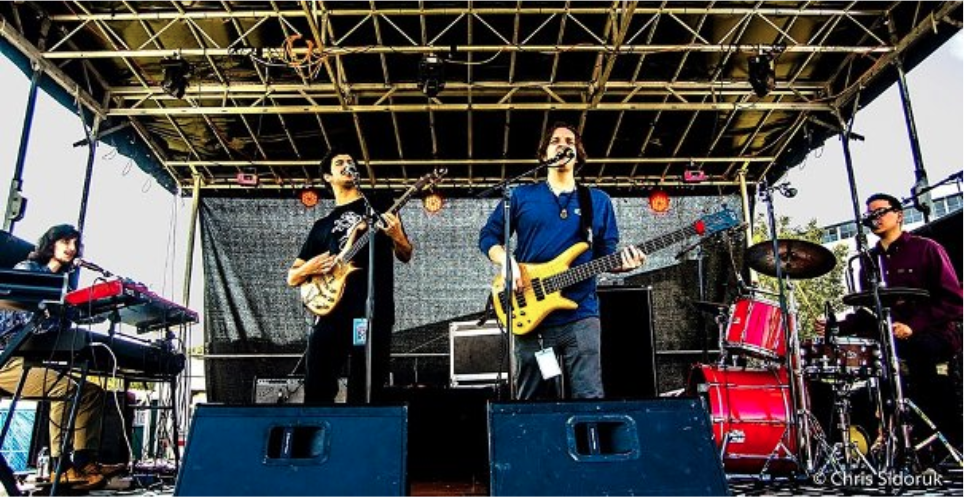 Eggy will perform at 7:30 p.m., Thursday, July 18 in an outdoor concert at the Levitt Pavilion for Performing Arts in downtown Westport.
— an announcement from the Levitt Pavilion
The group that brings balance to your musical diet. The band offers timeless songwriting both lyrically and in composition creating works worthy of repeated consumption.
Drawing influences from classics such as Bruce Hornsby, CSNY, Herbie Hancock, and the like; Eggy is the fresh but familiar music you've been craving.
In a live setting moving lyrics & four piece harmonies coupled with eclectic improvisations create performances that take on a life of their own.
Eggy's music offers the full pallet of emotion & style and invites you to share in the experience! Their debut album "Watercolor Days" (released March 2019) reflects the band's fine palate & musical breadth.
Michael Goodman (bass/vocals), Jake Brownstein (guitar/vocals), Dani Battat (keys/vocals) and Alex Bailey (drums/vocals) work in tandem, sending sizzling musical ideas across the stage from years of sharpening their craft together. The result is an original & organic musical blend inspired by their heroes of the past and present.
About Levitt Pavilion's Concerts
The Levitt Pavilion offers about 50 outdoor concerts each summer at its outdoor venue along the Saugatuck River in downtown Westport.
Here's a note from the Levitt describing some of their rules:
—The lawn and the ice cream concession are open to the public one hour before show-time.
—Facility is closed to public during load-in and sound-check.
—Picnics are welcome.
—The Levitt Pavilion and its perimeter is a non-smoking area.
—Pets are not allowed.
In case of inclement weather, check the Levitt website or call our concert hotline (203-221-2153) at or after 4:30 p.m. on the day of the show for a location status update. While we have a nearby rain location for free shows, we always do our best to stay outside shower or shine!
See also: Tips for enjoying your visit to the Levitt Pavilion
Related Events