Black Belt Eagle Scout in Concert at the Levitt Pavilion in Westport
July 25 @ 7:30 pm
Free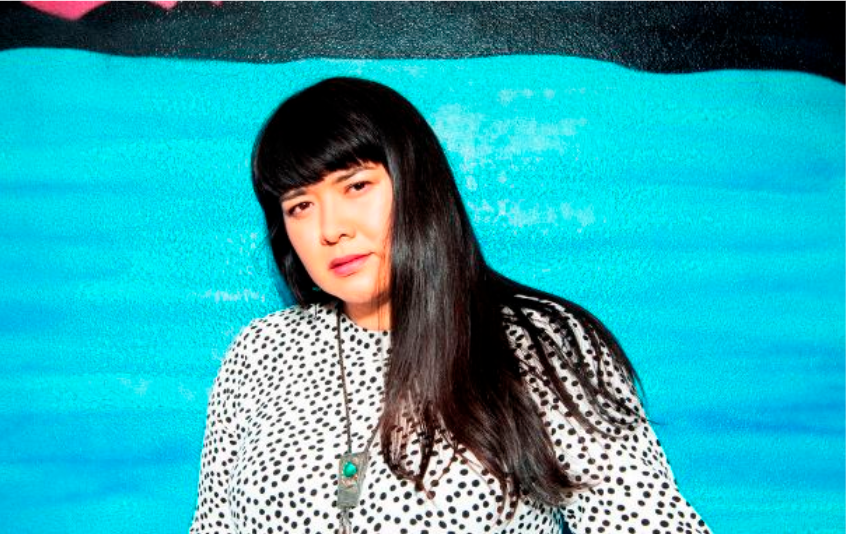 Black Belt Eagle Scout will perform at 7:30 p.m., Thursday, July 25, in an outdoor concert at the Levitt Pavilion for Performing Arts in downtown Westport.
— an announcement from the Levitt Pavilion
Katherine Paul is Black Belt Eagle Scout. Released in September of 2018, Mother of My Children was the debut album from Black Belt Eagle Scout, the recording project of Katherine Paul.
Heralded as a favorite new musician of 2018 by the likes of NPR Music, Stereogum, and Paste, the album was also named as a "Best Rock Album of 2018" by Pitchfork, and garnered further end-of-year praise from FADER, Under The Radar and more.
Arriving just a year after that debut record, At the Party With My Brown Friends is a brand new full-length recording from Black Belt Eagle Scout.
Where that first record was a snapshot of loss and landscape and of KP's standing as a radical indigenous queer feminist, this new chapter finds its power in love, desire and friendship.
At the Party With My Brown Friends is a profound and understated forward step. The squalling guitar anthems that shaped its predecessor are replaced by delicate vocals and soft keys, sentiments spoken and unspoken, presenting something shadowy and unsettling; a stirring of the waters.
The end result presents a captivating about-face that redefines KP's beautifully singular artistic vision.
About Levitt Pavilion's Concerts
The Levitt Pavilion offers about 50 outdoor concerts each summer at its outdoor venue along the Saugatuck River in downtown Westport.
Here's a note from the Levitt describing some of their rules:
—The lawn and the ice cream concession are open to the public one hour before show-time.
—Facility is closed to public during load-in and sound-check.
—Picnics are welcome.
—The Levitt Pavilion and its perimeter is a non-smoking area.
—Pets are not allowed.
In case of inclement weather, check the Levitt website or call our concert hotline (203-221-2153) at or after 4:30 p.m. on the day of the show for a location status update. While we have a nearby rain location for free shows, we always do our best to stay outside shower or shine!
See also: Tips for enjoying your visit to the Levitt Pavilion
Related Events