The Town of Darien's fireworks display returns Saturday, July 1, with a rain date of Sunday, July 2 at Darien High School. You can get parking passes starting Thursday, June 15.
Parking passes will be on sale at Town Hall from June 15 through June 30 (8:30 a.m. to 4:00 p.m.) for $30. Pedestrians can join the fun for free.
___________
— an announcement from the Darien Fireworks Committee
___________
We are excited to welcome back our local food vendors and the Darien Community Band.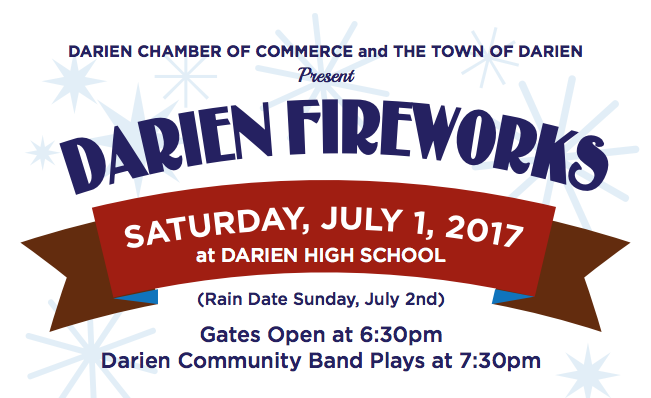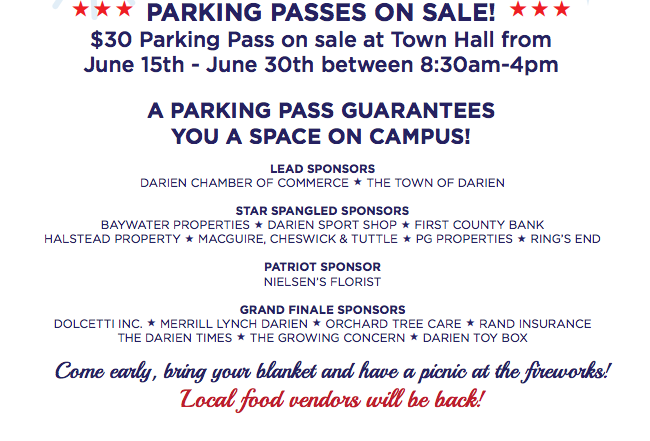 We would like to thank the Town of Darien, Darien Chamber of Commerce, Darien Sport Shop, PG Properties, Baywater Properties, The Darien Toy Box, Rings End, Maguire Cheswick Tuttle, Halstead Properties, First County Bank, Nielsen's, Dan Anderson/Merrill Lynch, Rand Insurance, Orchard Tree Care, and Dolcetti Inc. for their continued generous sponsorship.