Bob Stefanowski, Republican candidate for governor, is coming to Darien with his wife, Amy on Saturday, Nov. 3. The event is part of the Stefanowski campaign's "Rebuild Connecticut Road Tour."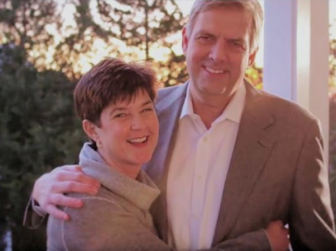 You can join them for coffee, cider, doughnuts and conversation at Grove Street Plaza from 10:30 to 11 a.m. (a change in his schedule from the original 10 a.m. start.) Hear and discuss Bob's vision for Connecticut.
Stefanowski's campaign says he'll be there for the "Darien Women for Change coffee event."
The event is hosted by First Selectman Jayme Stevenson, State Rep. Terrie Wood, and the Darien Republican Town Committee.
Stefanowski seems to have some familiarity with Darien: According to the candidate's website, Stefanowski worked for Brinks Inc. from 1992 and 1994 in Stamford and Darien.
Stefanowski's Democratic opponent in the governor's race, Ned Lamont, lives in Greenwich. Oz Griebel of Hartford is also running for governor.
Election Day is Tuesday, Nov. 6.
Editor's note: This article originally was posted on Tuesday, Oct. 30. The time stamp has been changed to move the link up higher on the Darienite.com home page and put the article back in the daily newsletter.