The Rowayton Turkey Trot has 5K and one mile courses for runners of all ages and abilities, with money raised going to great local causes each year.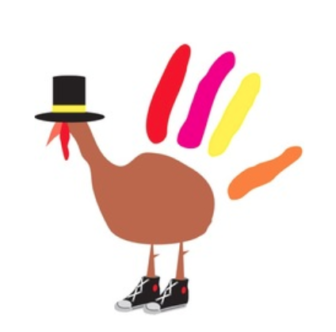 This year, the Rowayton Fire Department will be the main beneficiary.
— an announcement from the Rowayton Turkey Trot website
The trotting begins at 9:30 a.m. at the Rowayton Community Center on Highland Avenue. Parking is available across the road.
Online, the entry fee is $30 for adults, $10 for ages 10 to 18 and kids under 10 are free.
On the day of the event, the entry fee is $40 for adults (other fees are the same as for online registration).
There will be prizes for the fastest adults, kids and stroller and the best Thanksgiving costume.
— Images from the Rowayton Turkey Trot website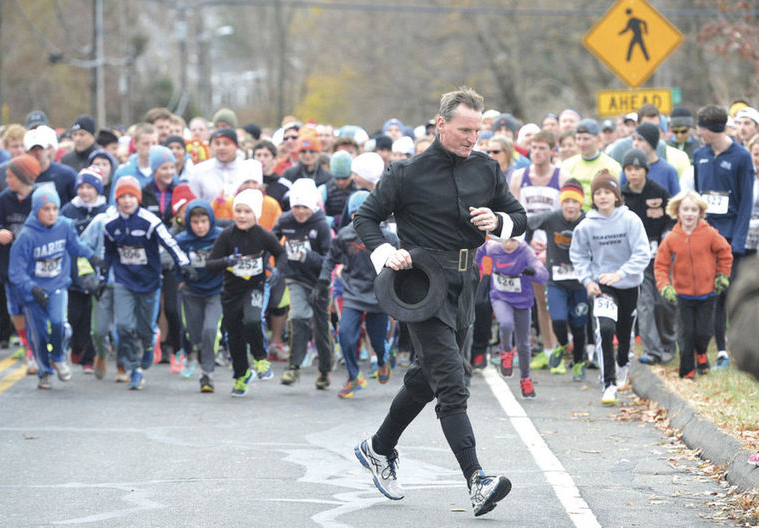 More About the Rowayton Turkey Trot
The event was founded by Rowayton residents Paul Wolters and Cameron Letters who, having previously run in similar events, thought it would be a great addition to Rowayton's social calendar as a fundraiser to benefit local charities.
The event was initiated in 2011 and came into its own in 2012 with almost 400 runners, growing to a 1,400 strong field in 2017.
Our Turkey Trot logo is a take on how children draw a turkey by tracing their hand, in this case a helping hand for local charities.
A different beneficiary is selected each year — beneficiaries to date have included Rowayton's Fire Department, Arts Center, Library, Gardeners Club, Historical Society and a number of local kids sports programs.
The route of the run, or "trot", goes through the seaside town of Rowayton, providing runners with picturesque views of the Long Island Sound and a great feel for Rowayton's unique atmosphere.
The emphasis is on fun, with a number of prizes awarded, including best Thanksgiving costume.